IRL: In Reel Life Trailer
Motion Graphics

Intro teaser trailer combining all of the featured films.

 
Maneki Neko Cats
Inspired by "Diamonds are Forever", 1971
Mirror, Plastic, Acrylic

Diamonds indeed are forever in this reflective installation, providing an infinite supply of diamonds, cat clones, and mirrors. It's a (self) reverential nod to the most enduring (and slippery) character of any James Bond film – a sinister white cat with a diamond collar. Place it in your powder room or wherever your killer feline instincts take you.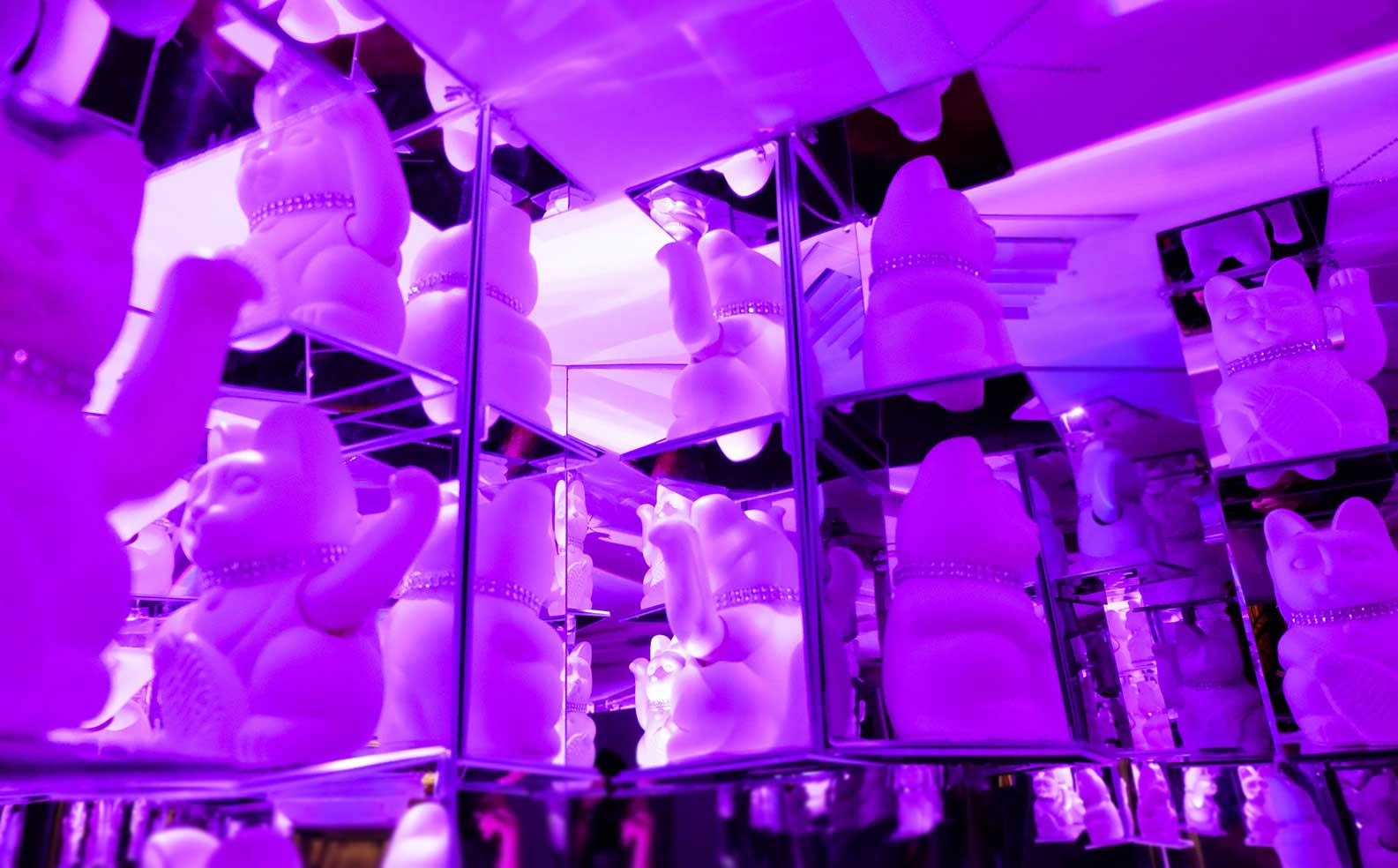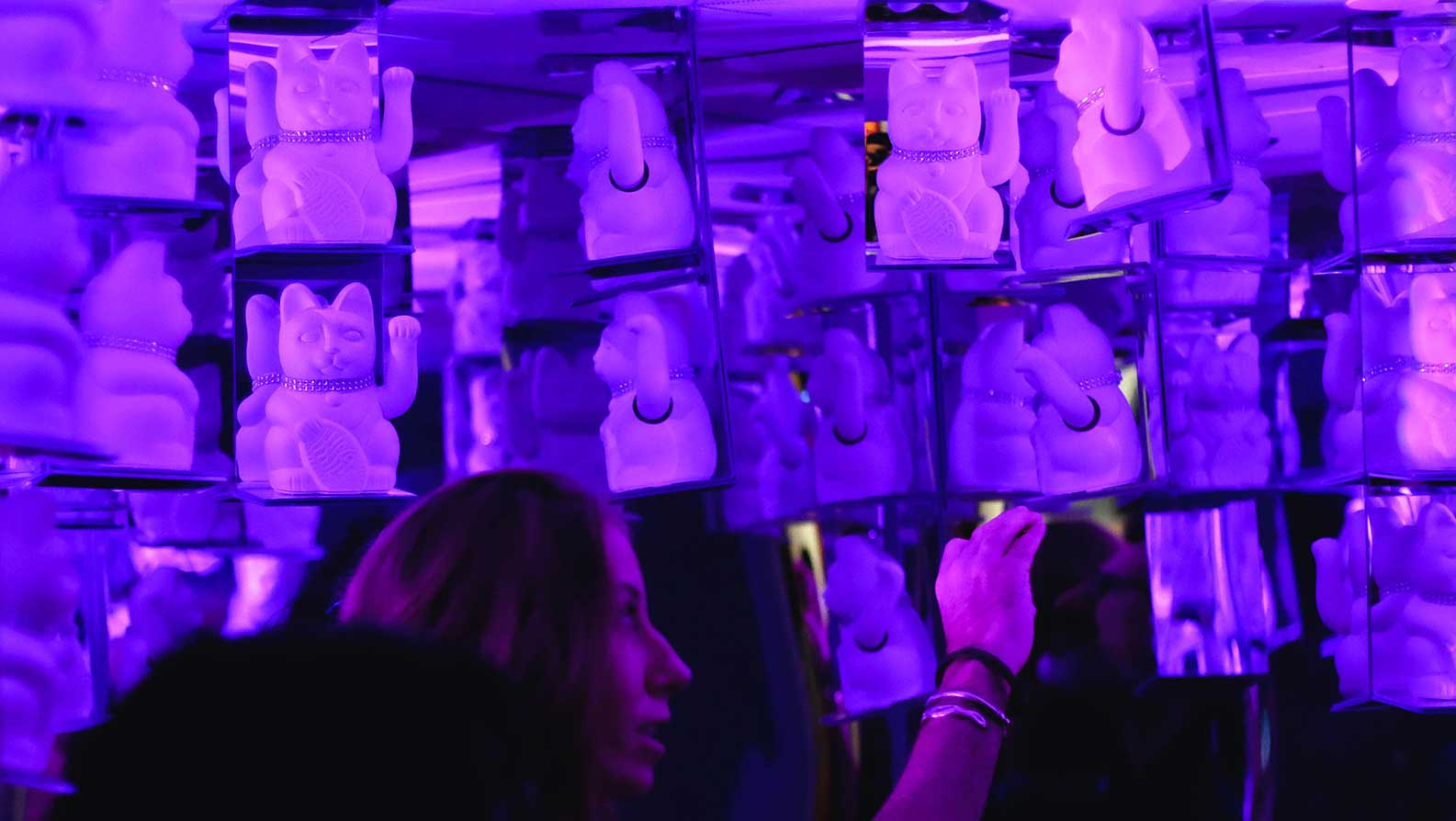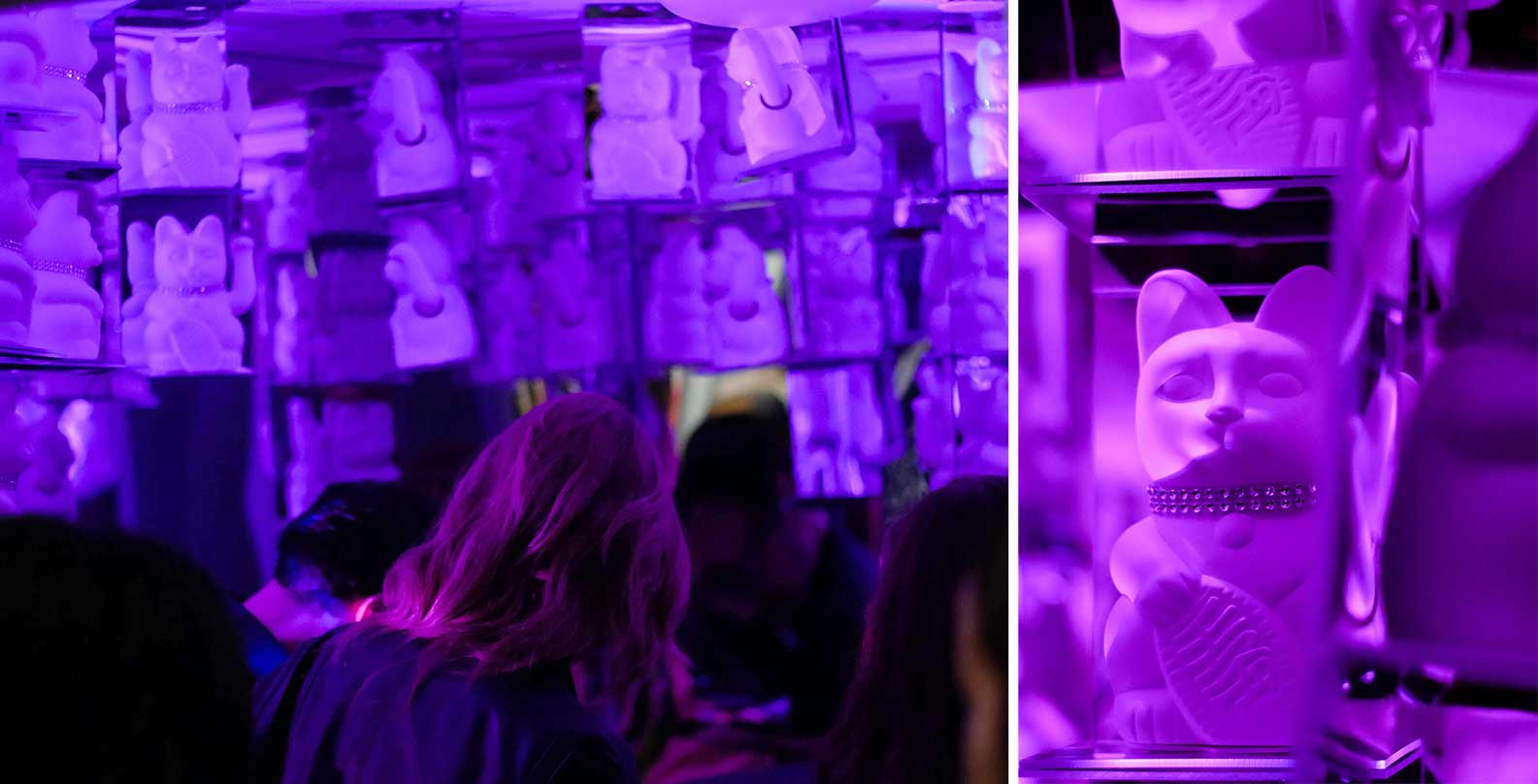 Jacket
Inspired by "Barbarella", 1968
Leather, Leather Acrylic Paint

Wickedly loopy 1960s costume design and Jane Fonda are two of the virtues of the sexy space opera that was Barbarella. In this homage to the film, a now chic biker jacket becomes the canvas for an atomic bomb-inspired take on its psychedelic S&M-tinged look. Eroticism meets violence, the 1960s meets the 21st century.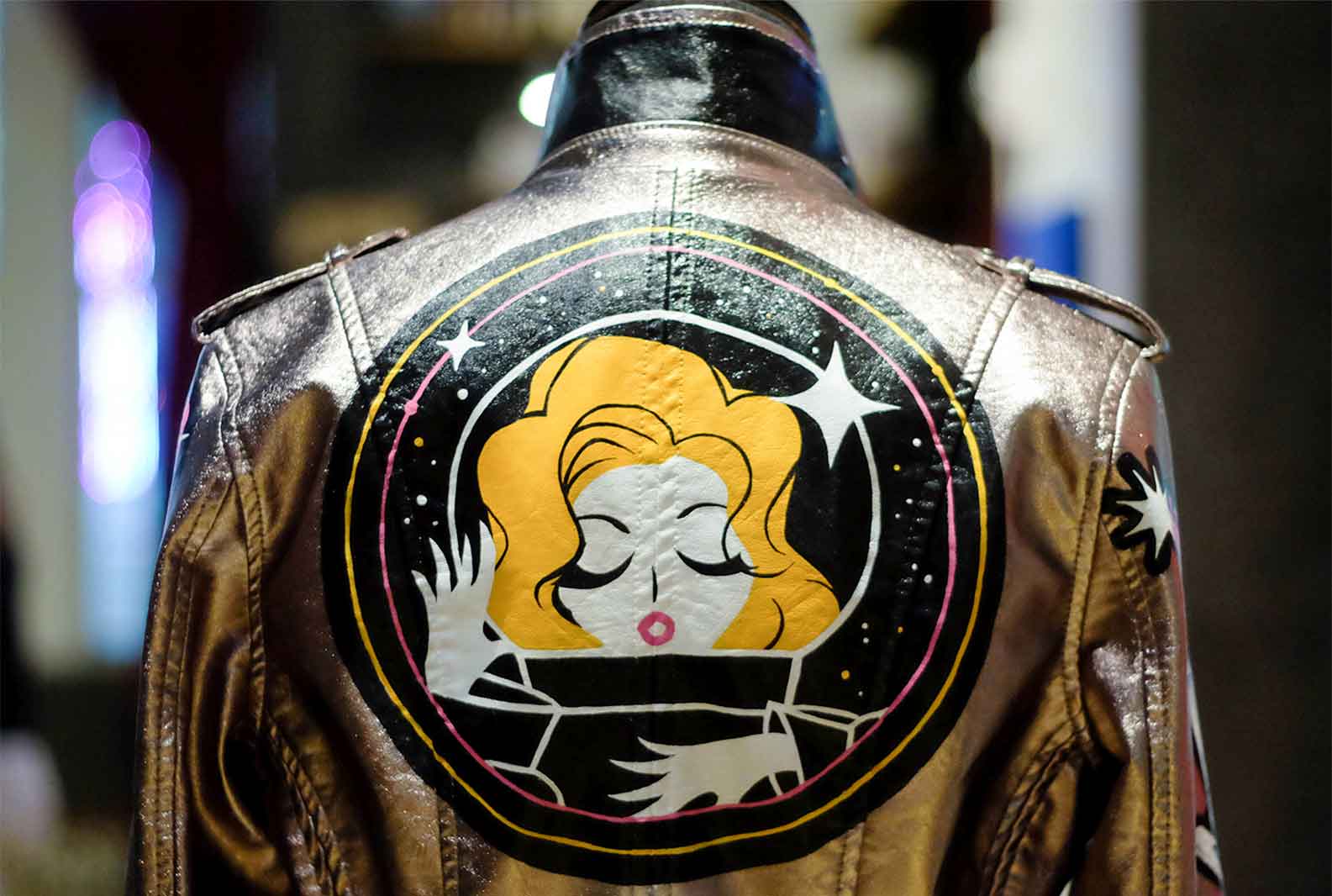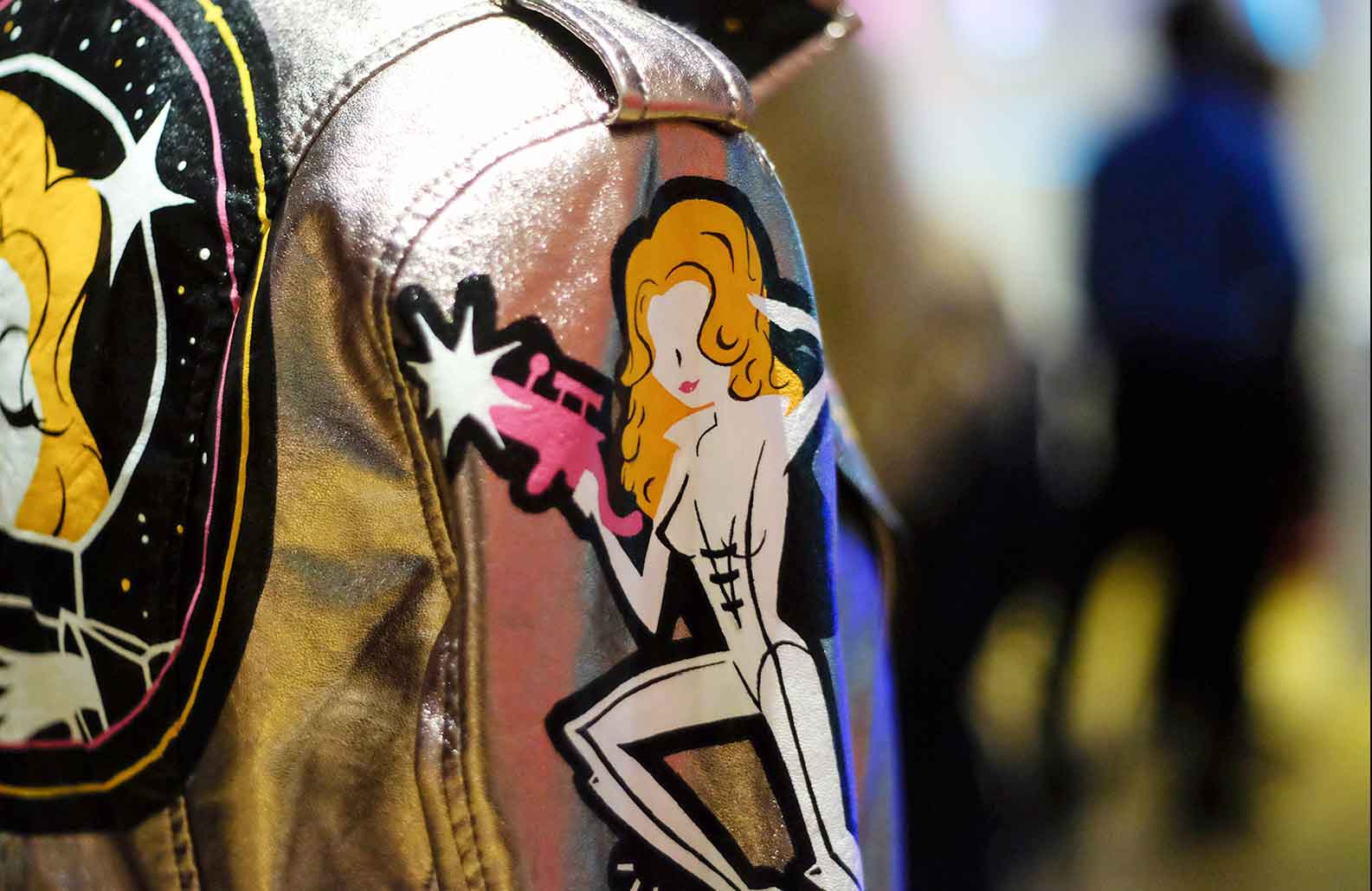 Shoes
Inspired by "The Birds", 1963
Canvas, Elastic, Rubber, Digitally printed

The jagged, abstract intersecting lines of this design capture the frenzy of Hitchcock's classic horror film The Birds. And for a quick fashion-forward getaway (if a swarm approaches), the look was applied to a pair of iconic Vans Slip Ons that just scream for a night on the town.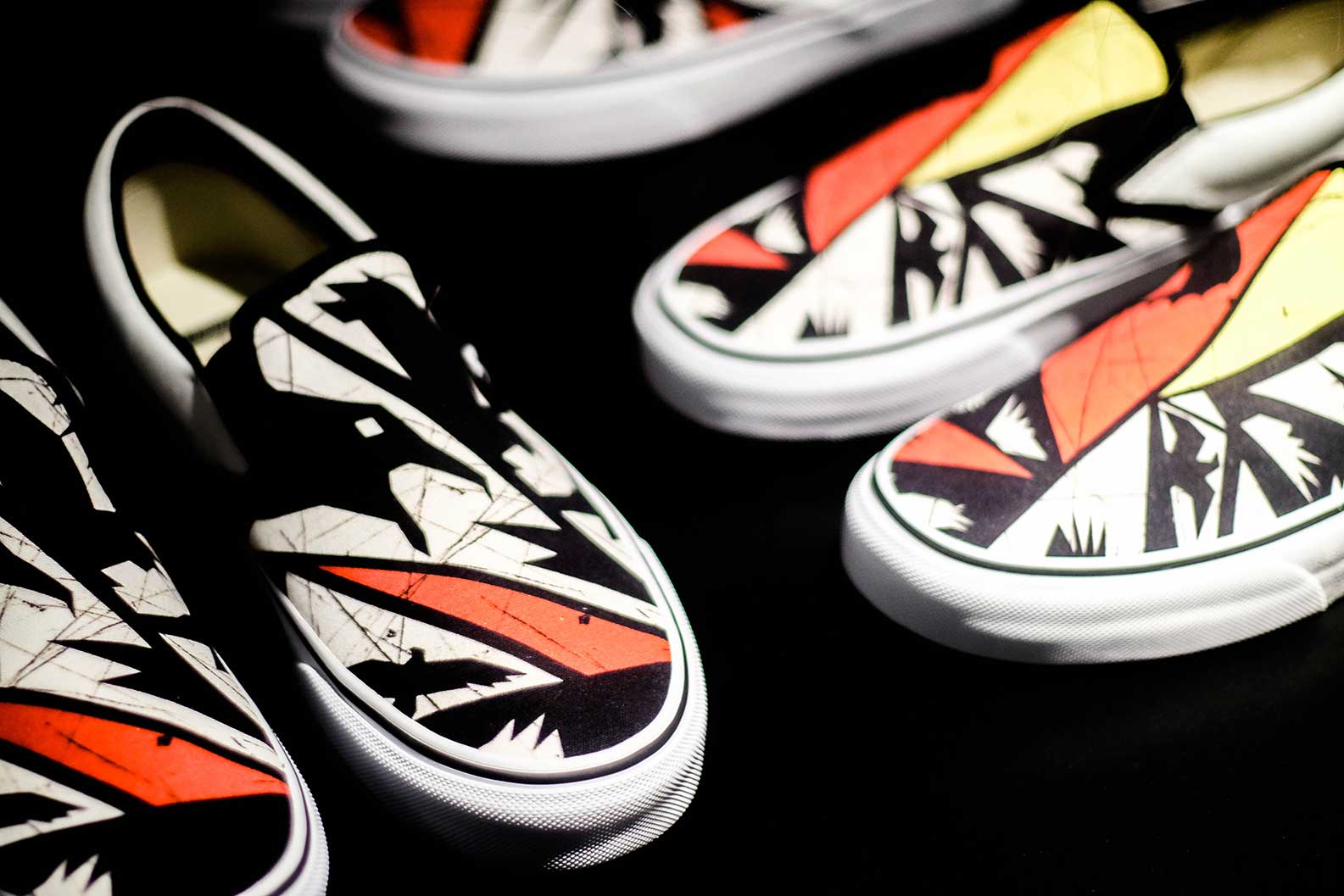 Cigarette Boxes
Inspired by "Desperately Seeking Susan", 1985
Paper, Digitally printed

Cigarettes may be passé these days, but when Madonna starred in this indie cult classic back in 1985, her character spent more time smoking than speaking. A street-style conscious habitué of New York's East Village, she embodied the playful, topsy-turvy punk aesthetic of the film, as do these retro-but-contemporary boxes with sharp-edged graphics.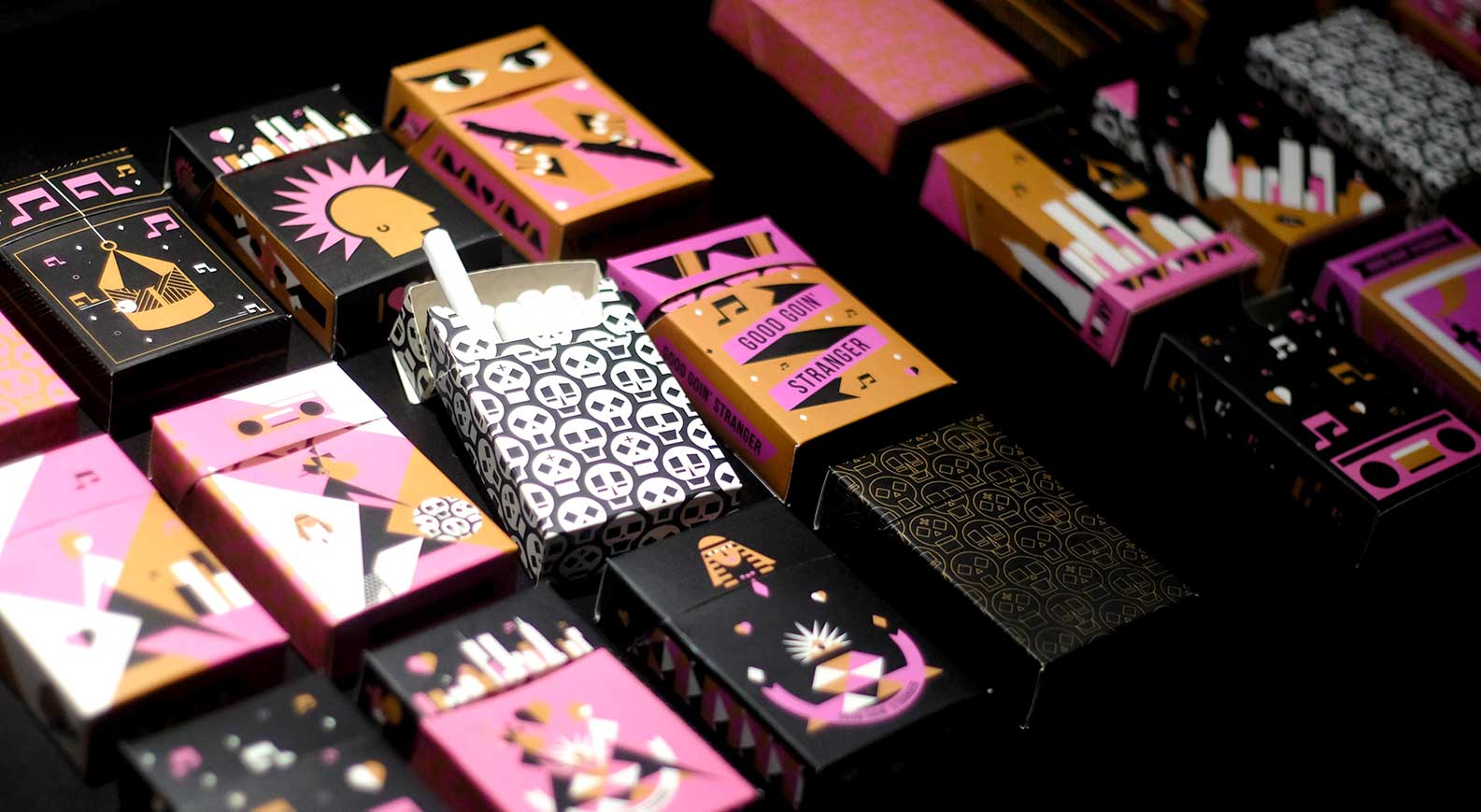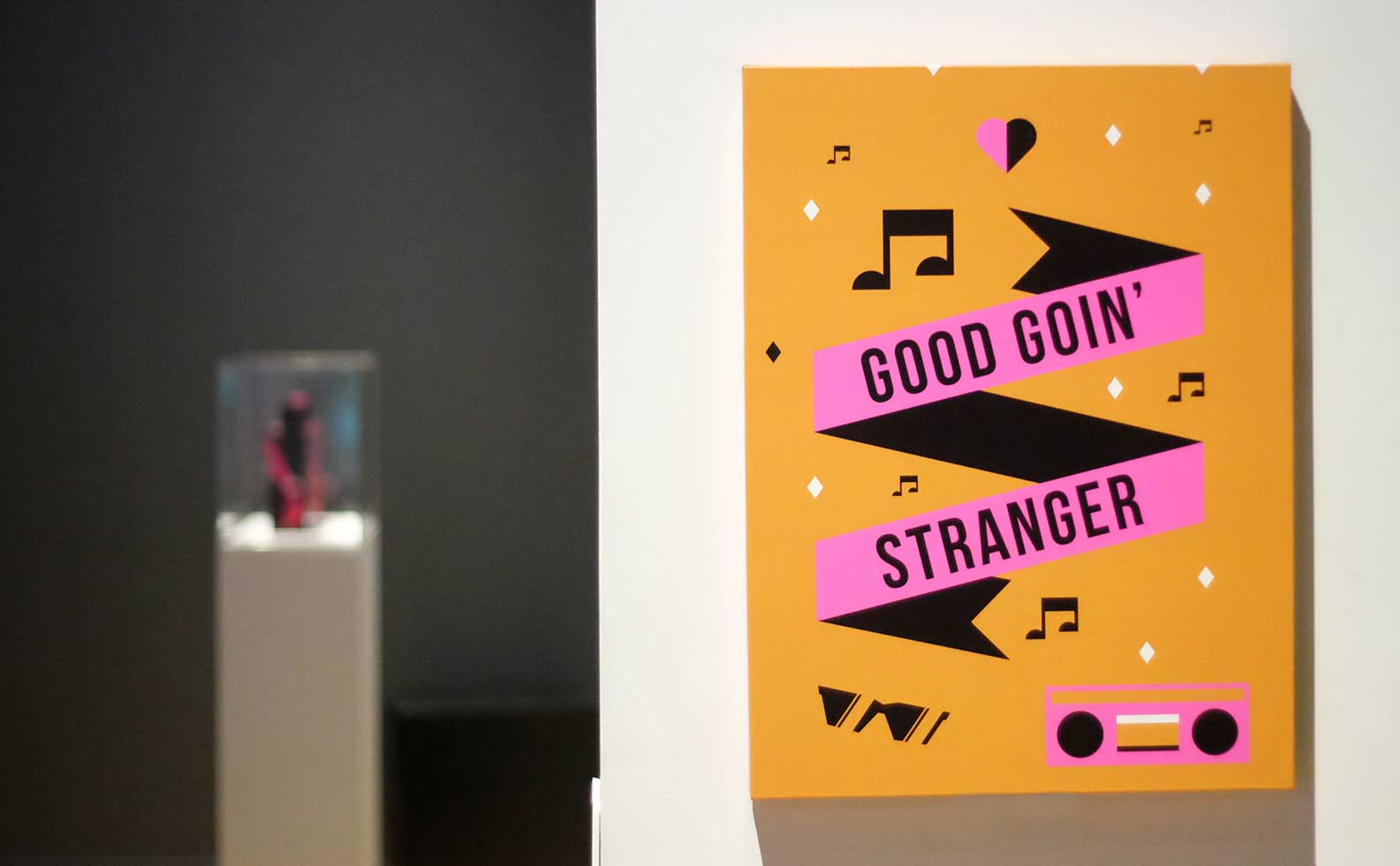 Dollar Bills
Inspired by "Bonnie & Clyde", 1967
Paper, Ink

Hollywood royalty Warren Beatty and Faye Dunaway both deserve to have their faces on some real money, and this Bonnie and Clyde tribute was a way of getting close to that. "We Rob Banks" replaces "In God We Trust," in honor of the real life criminal couple who inspired the terrific 1967 Arthur Penn movie that made the two actors major stars.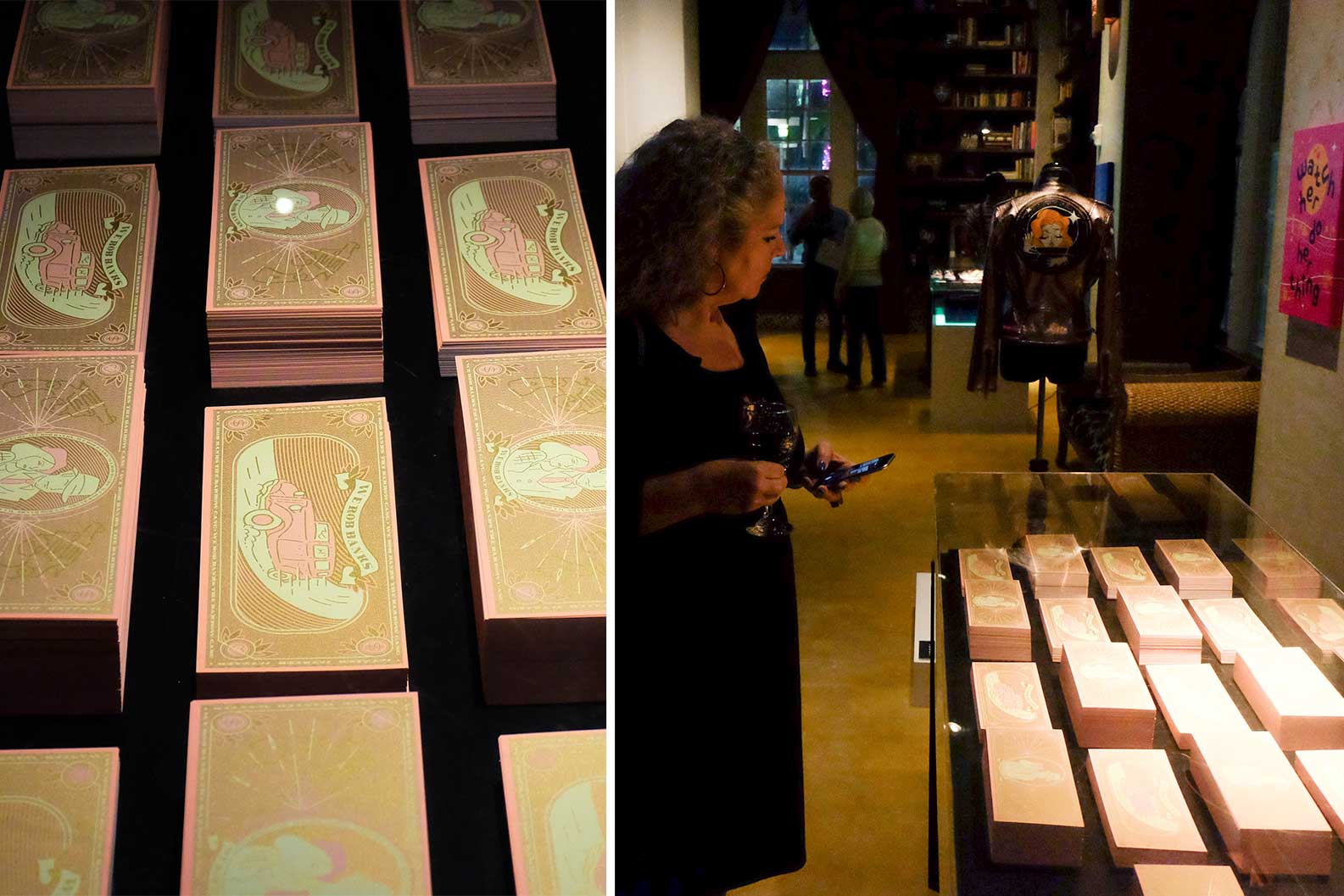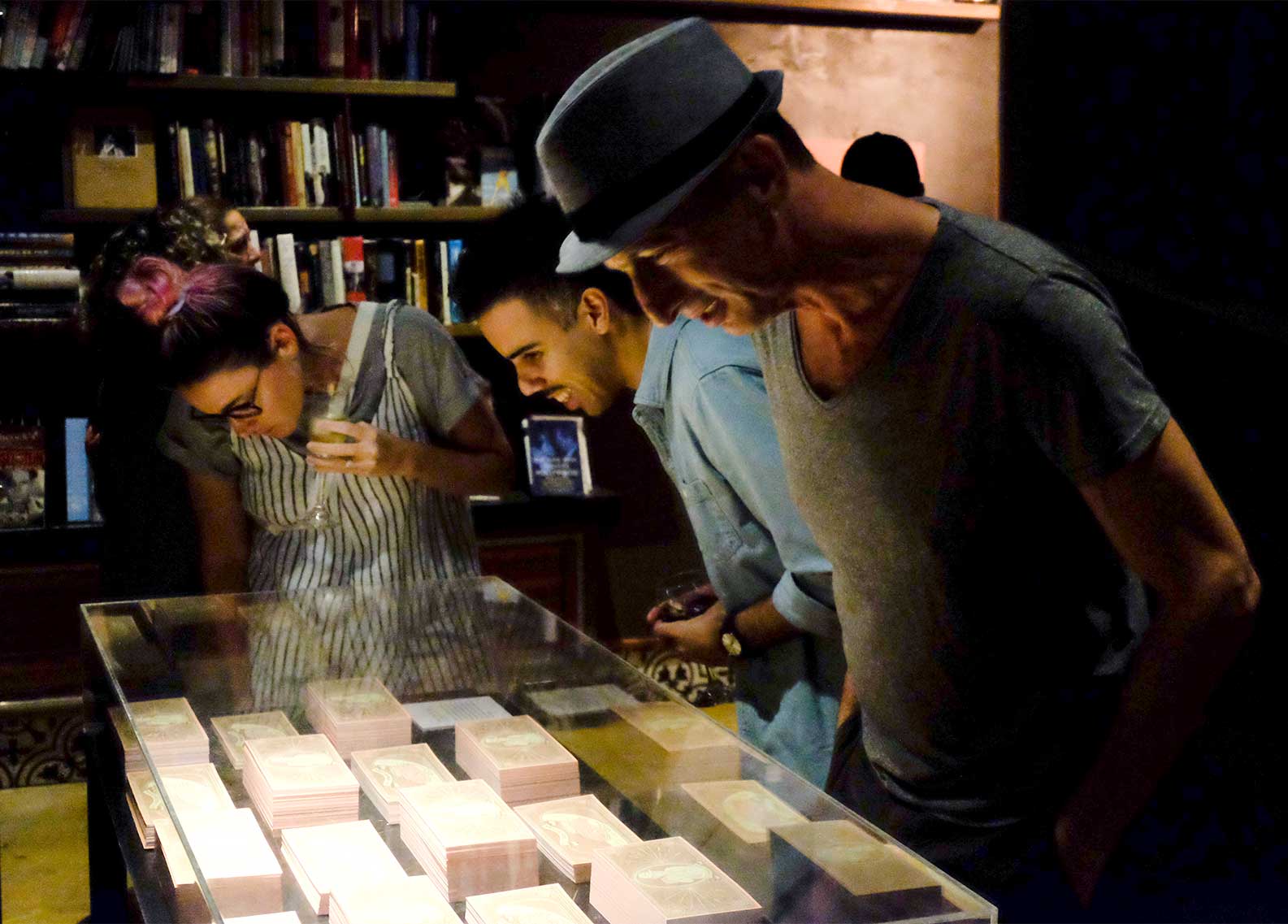 Water Bottle
Inspired by "Carrie", 1976
Glass, Silicone, Elastic, Acrylic, Vinyl

The bkr water bottle is a staple among the "it girl" market, available at high-end stores like Neiman Marcus and Bergdorf Goodman. Carrie was the ultimate revenge film where the outcast teen sets the popular kids aflame, literally. We loved the irony of putting the design onto a cool "water bottle, and of building an acrylic "fire shrine" to a modern symbol of hip chick culture.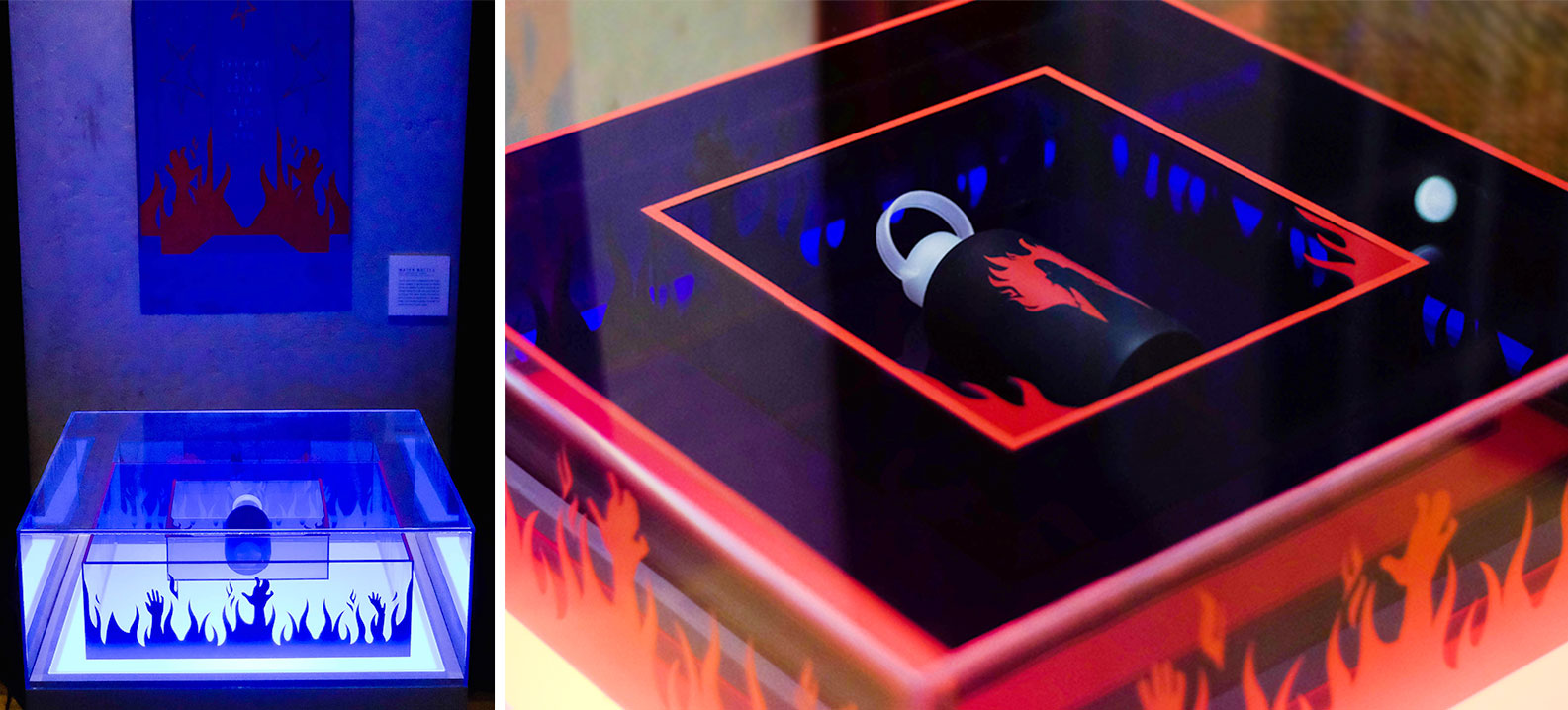 Lunchbox
Inspired by "Breakfast at Tiffany's", 1961
Aluminum, Vinyl

The brilliant Blake Edwards' take on the Truman Capote original story was both timeless and ahead of its time in representing modern singles' sex and love lives in the big city. Would this hipster lunchbox do for a real breakfast at Tiffany's? Perhaps if you're wearing a suitable knockoff of Audrey Hepburn's little black dress and a pair of sunglasses, dreaming about the male neighbor she secretly loves, and caring for the third wheel in this sort of relationship, the cat named Cat.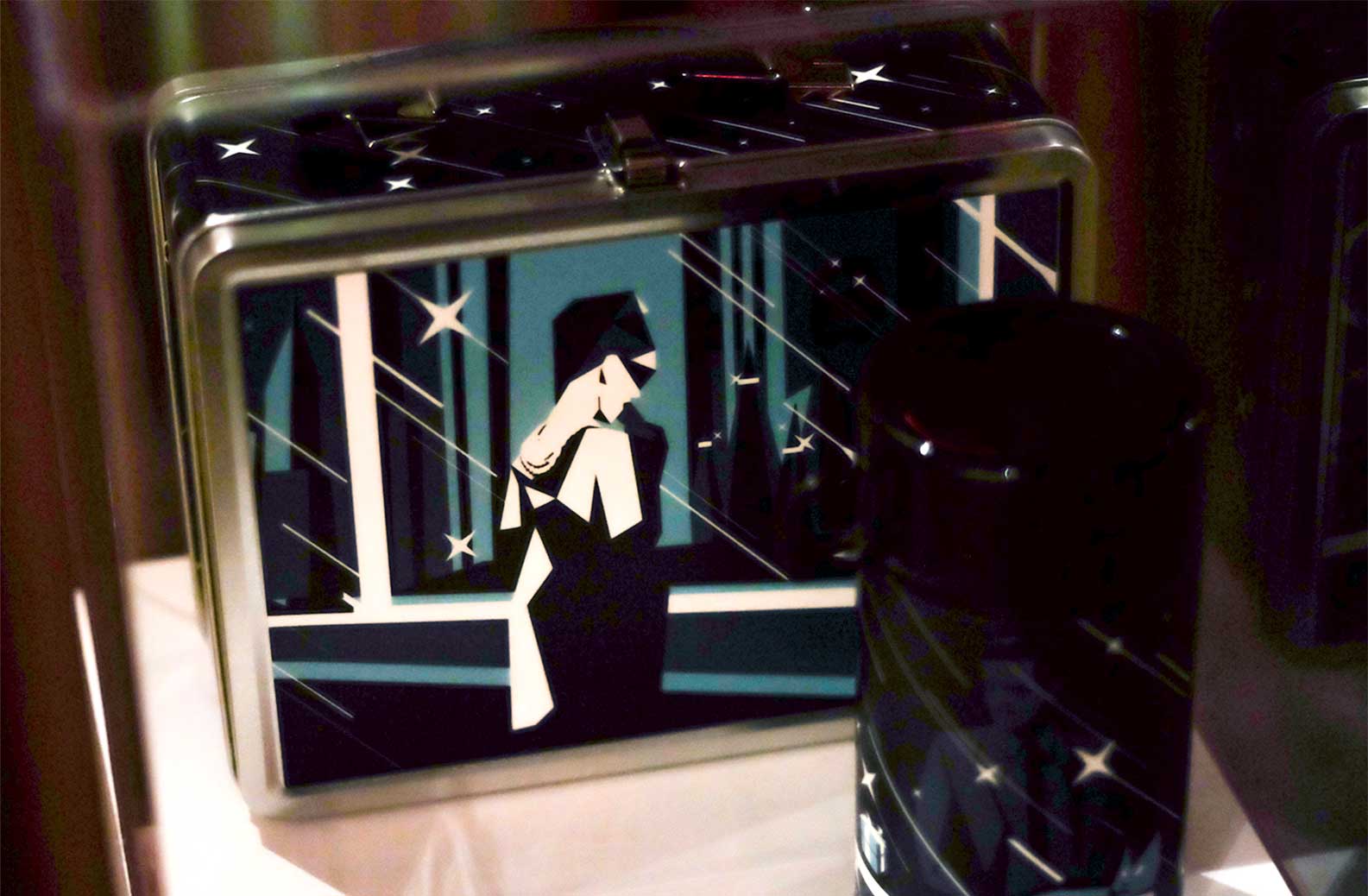 Skateboards
Inspired by "A Clockwork Orange", 1971
Maplewood, Digitally printed

Skateboard rats and hooligans have always been synonymous with one another. While the atrocities in Kubrick's A Clockwork Orange are real, the five "Droogs" in it are part murderous rapists, and part adolescent punks. The simple and graphic hard lines and triangles of this film-inspired design appear poignant on these skateboards, which are contemporary vehicles for rambunctious rebels.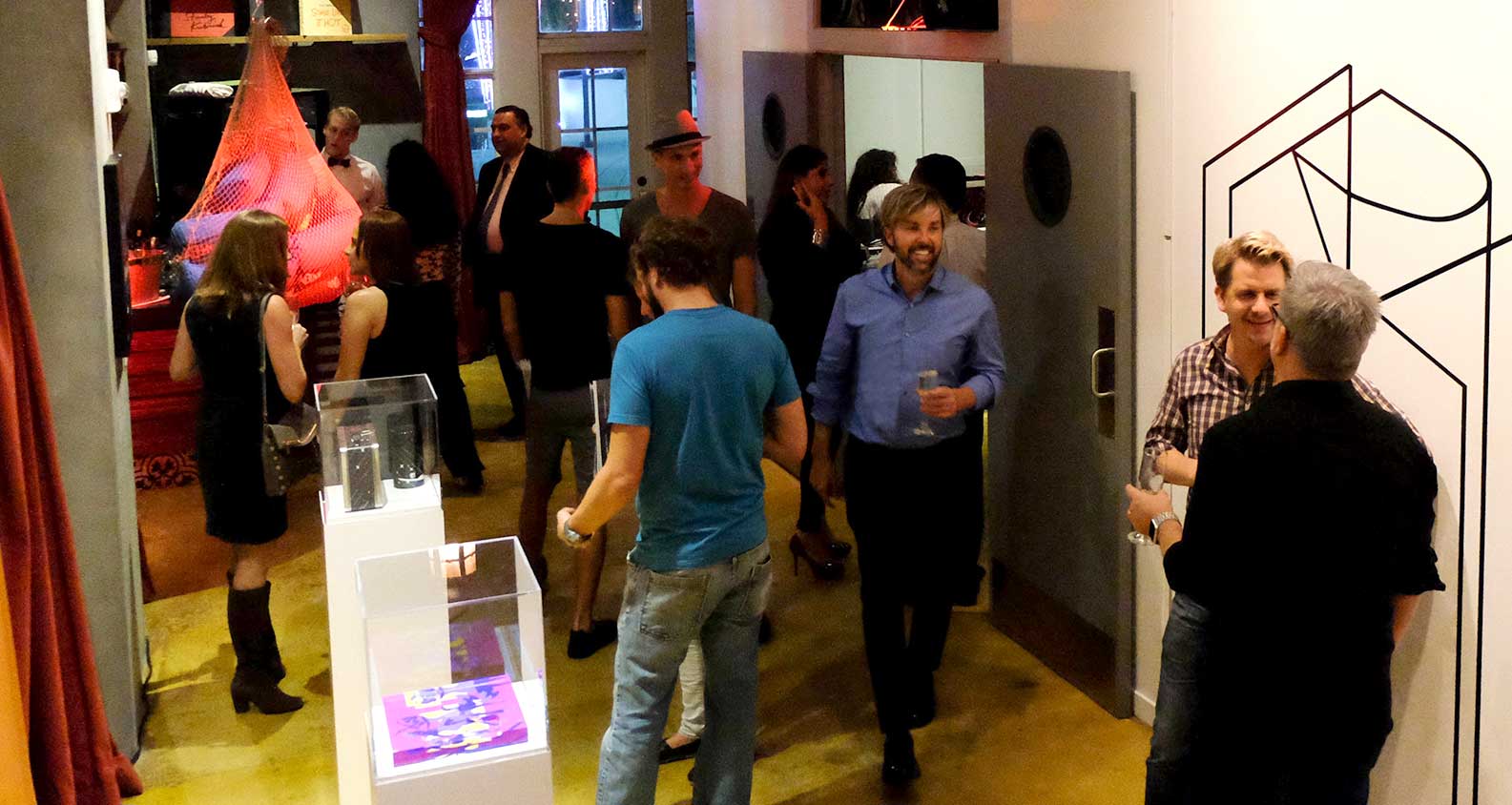 Boombox
Inspired by "Fantasia", 1940
Rubber, Vinyl

The swirling kaleidoscopic images of Disney's 1940 Fantasia, nearly hallucinatory, and groundbreaking for its time, was a way of both sharing classical music with a popular audience, and of giving American animators a platform to experiment and create. In the same way the boombox, in the 70s and 80s, brought urban music on to the streets of our cities. A perfect match.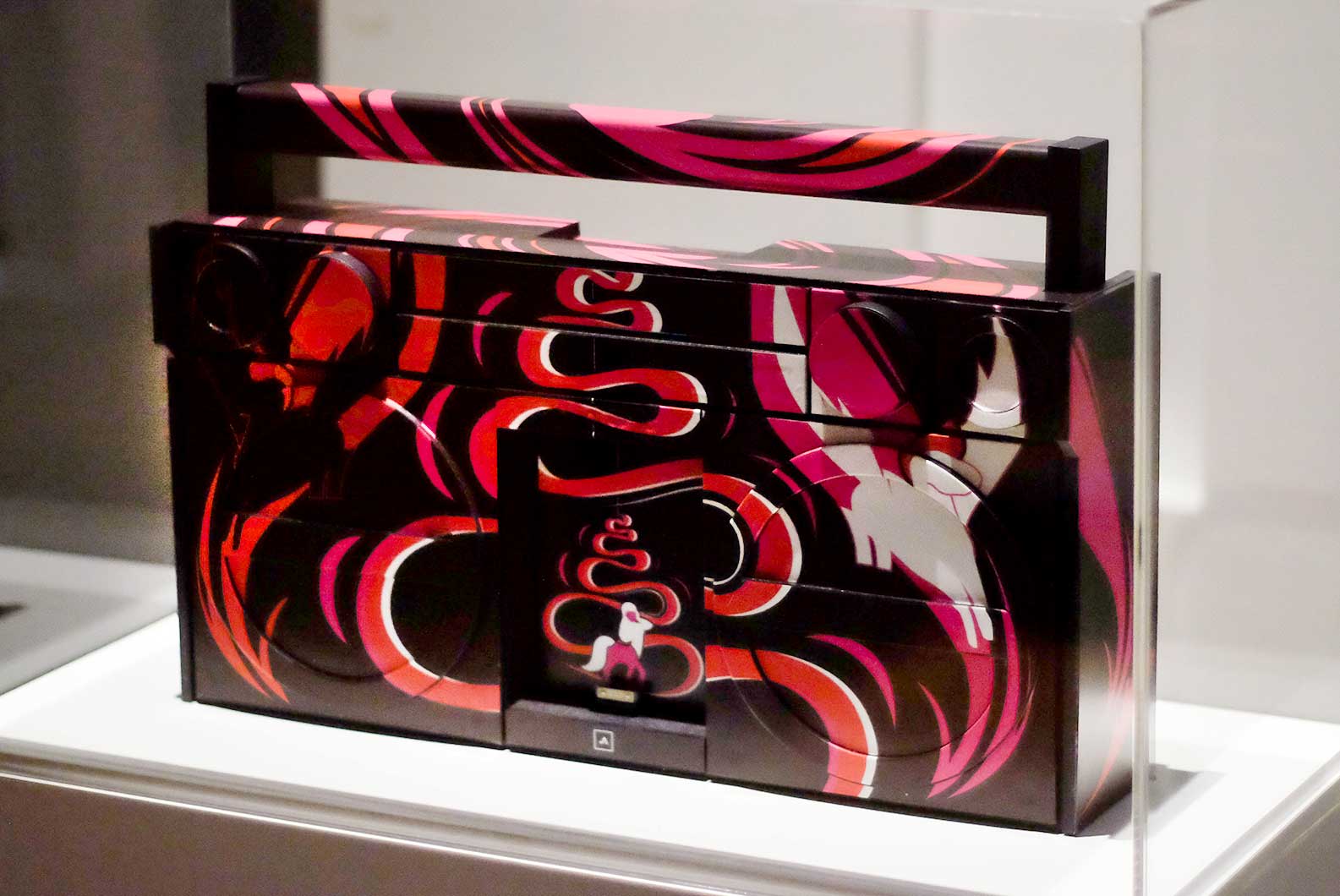 Pillows
Inspired by "Jaws", 1975
Nylon, Polyester, Digitally printed

Jaws is one of the most frightening films ever made, with its don't go in the water warning turning a summer day at the beach into a shark attack-scary nightmare. What better way to showcase this tongue-in-cheek design, highlighting the menacing and infamous score, than to put it on the most comforting and welcoming home accessory of all — the pillow.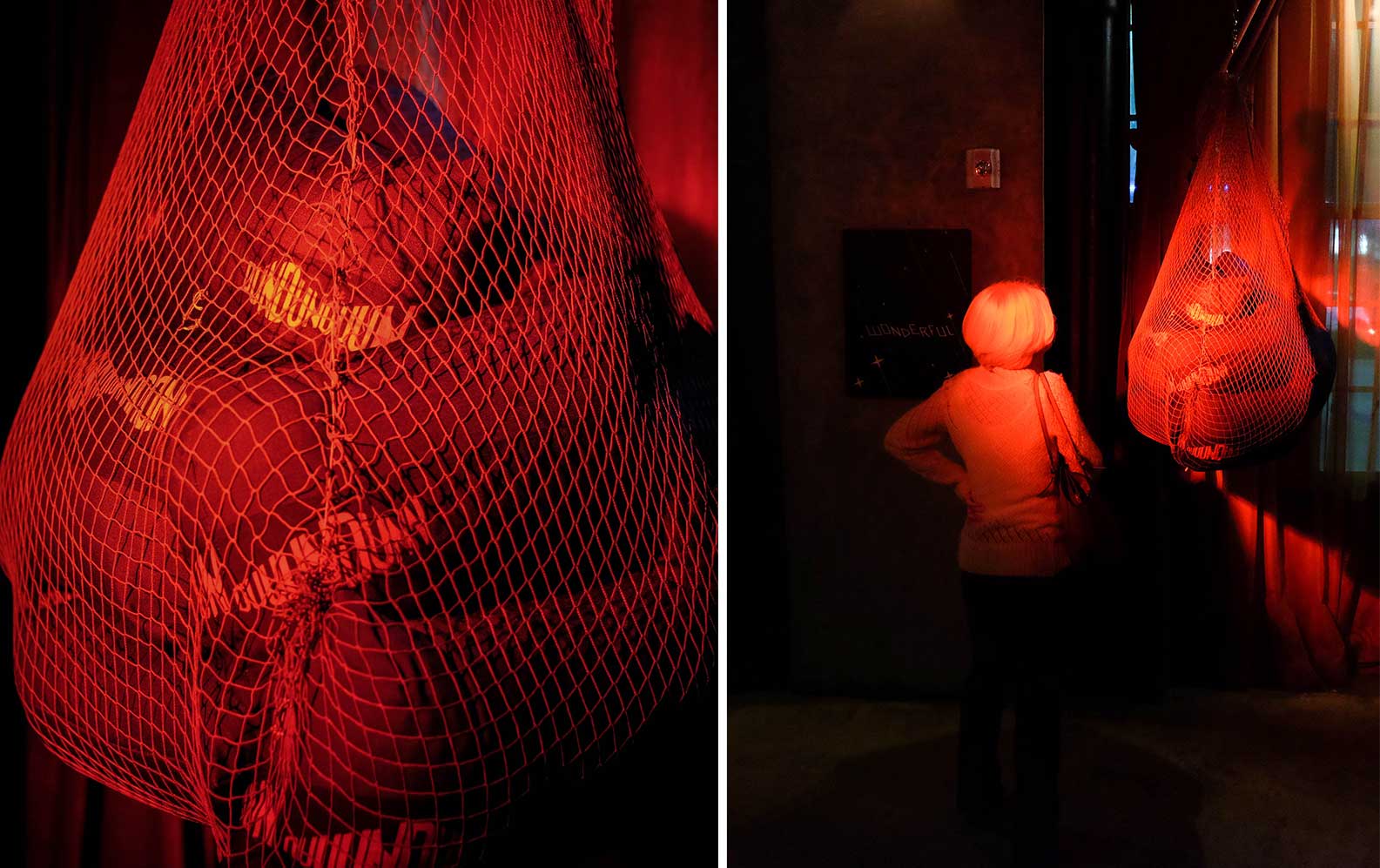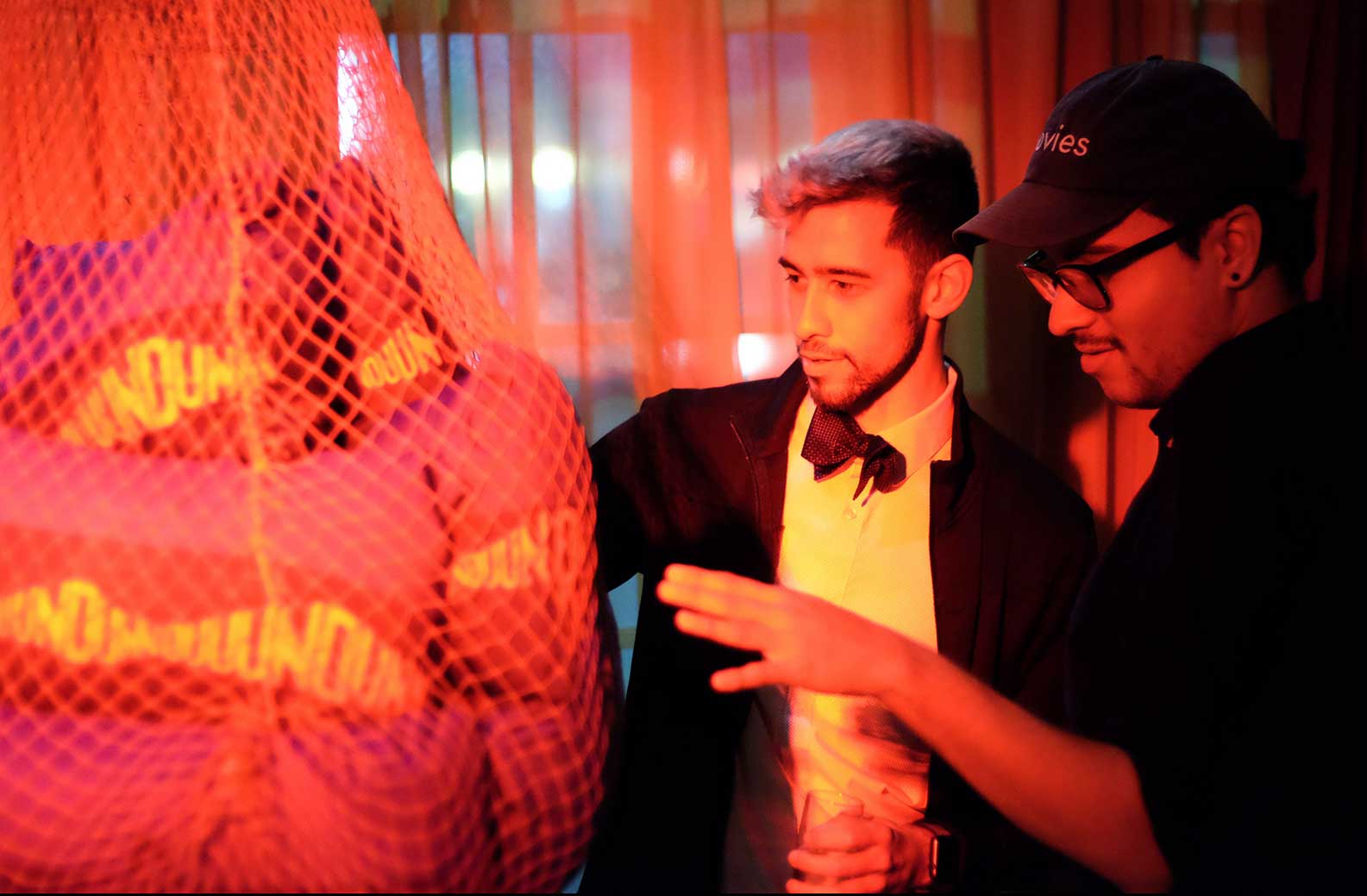 360
Inspired by "2001: A Space Odyssey", 1968
Glass, Silicone, Elastic, Acrylic, Vinyl

Stanley Kubrick's 2001 was a 1960s sensation that created an immersive, trippy-trance experience unlike any film that had gone before it. The four key characters that shaped the story – the ape, David, Hal and the Star Child – were morphed in this homage into animations that suggest the Instagram graphic-style that was the jumping off point for this exhibition. Giving them life as a VR video encounter allows the visitor to enter a new world for 2017, and beyond.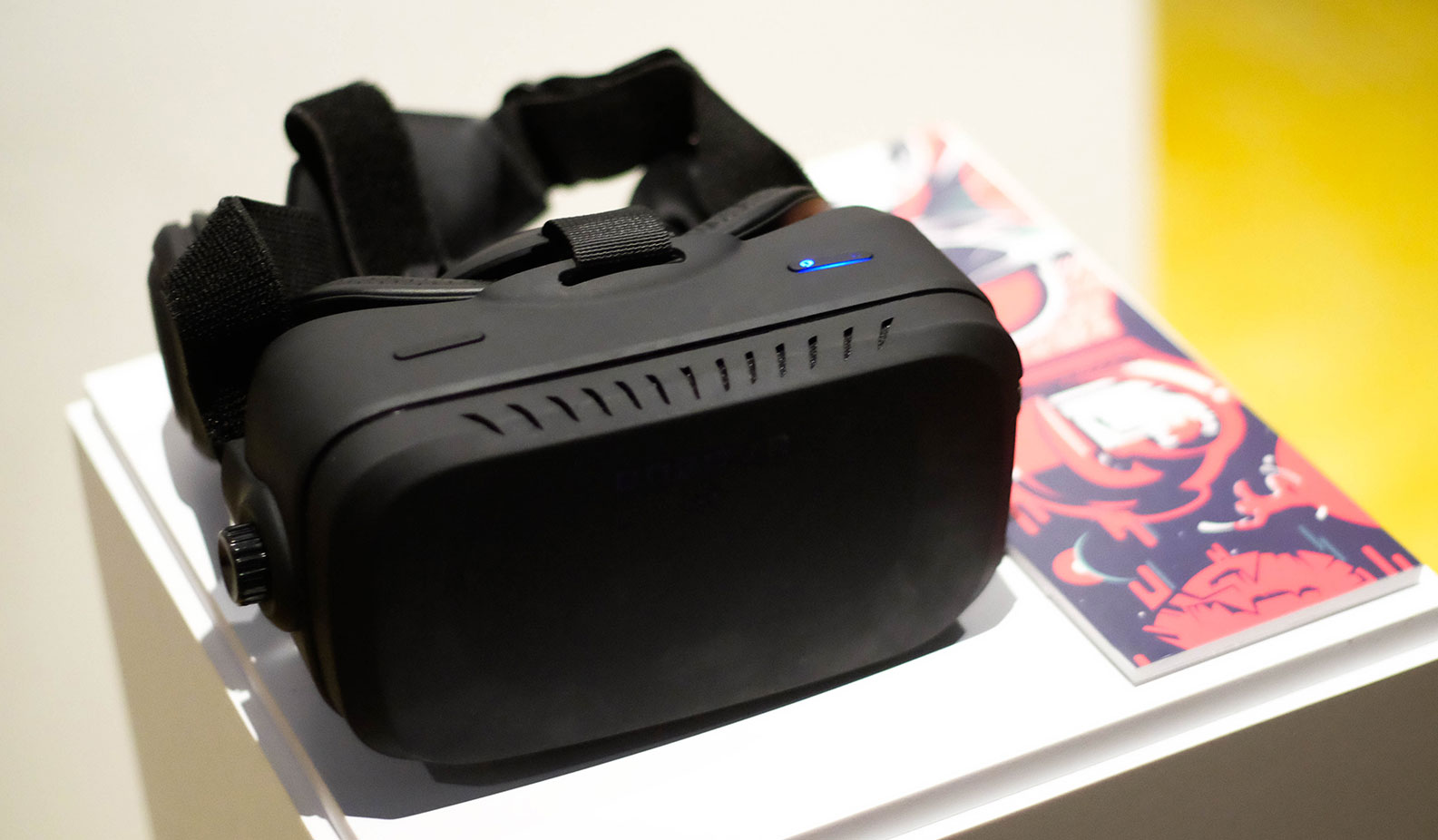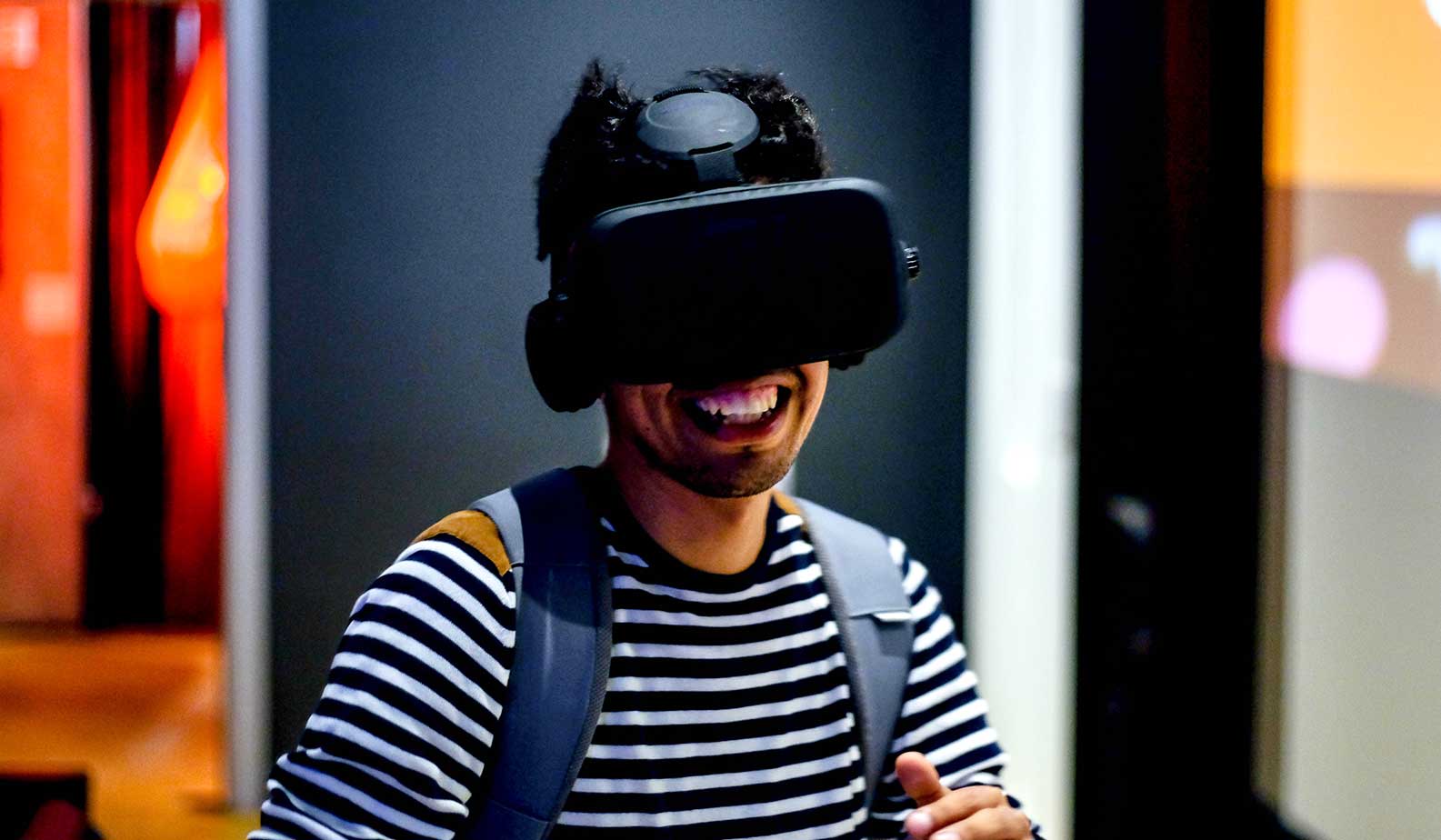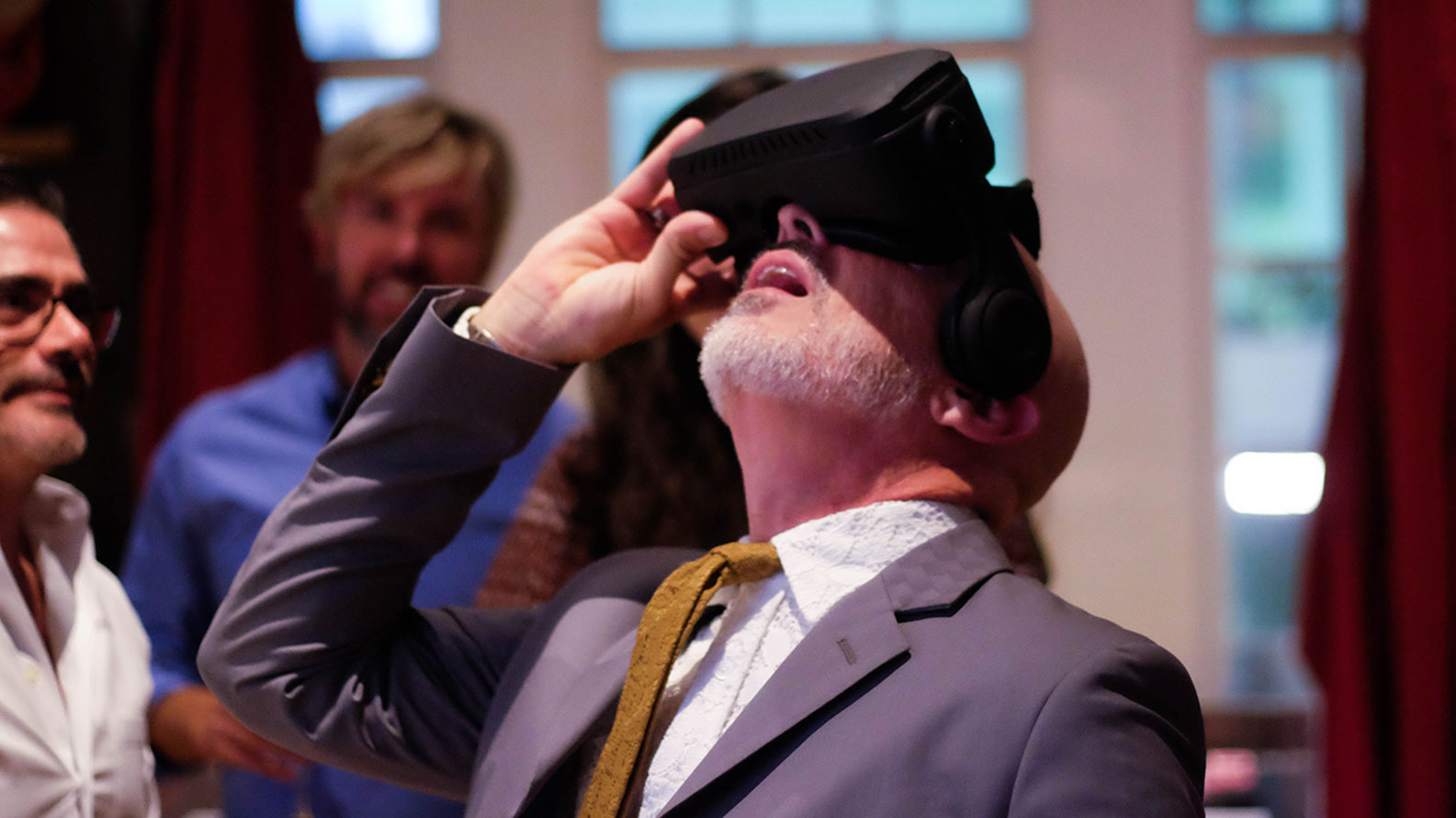 Gun
Inspired by "West Side Story", 1961
Acrylic

Romeo and Juliet met 1960s teen gangs and Nuyorican street life in this classic Broadway musical turned big screen film. Music, dancing and a powerful love story were all cut short by a single bullet in the movie. Violence also looms above the colorful dancers in the shape of a gun in this acrylic block design that juggles both life and death.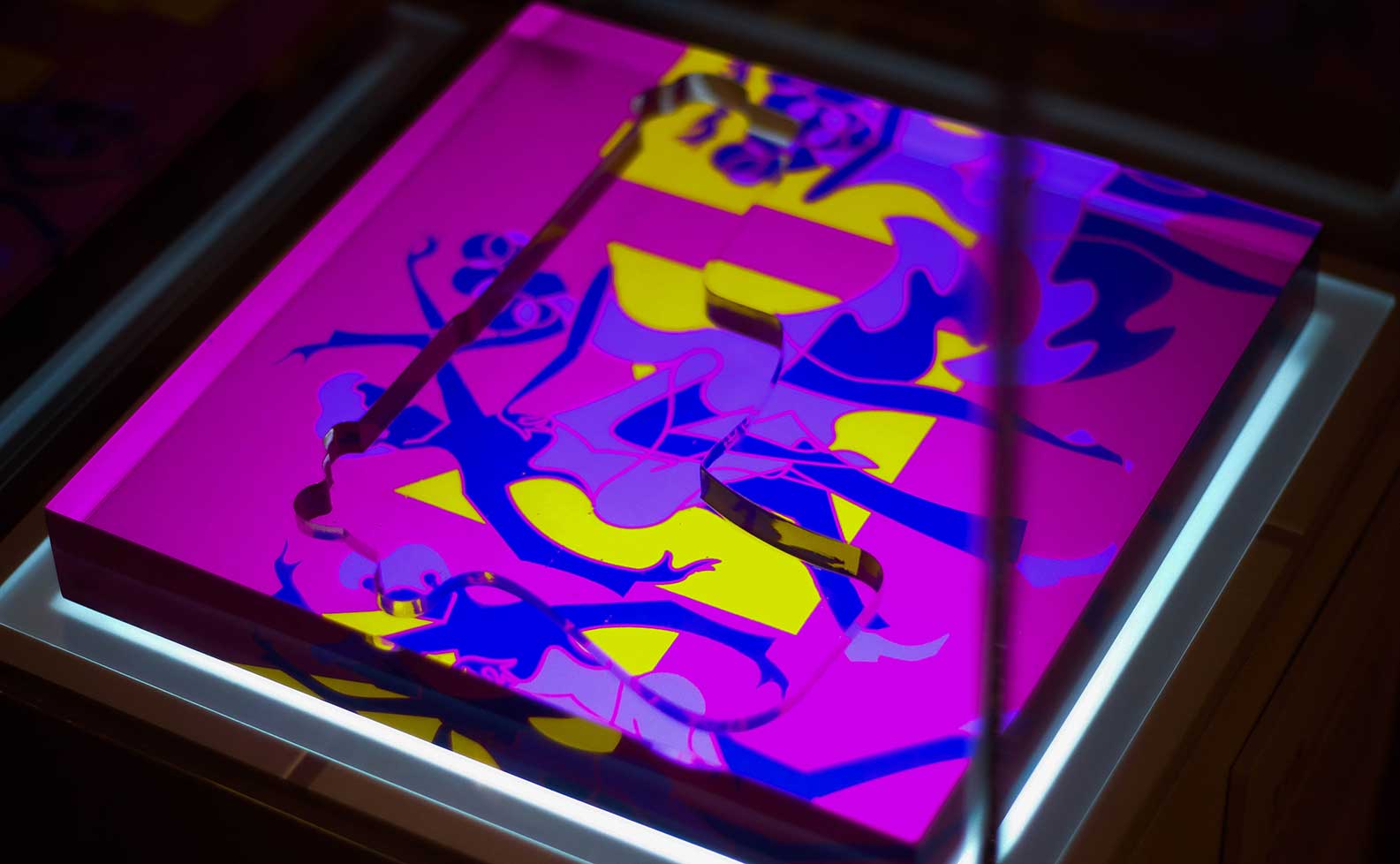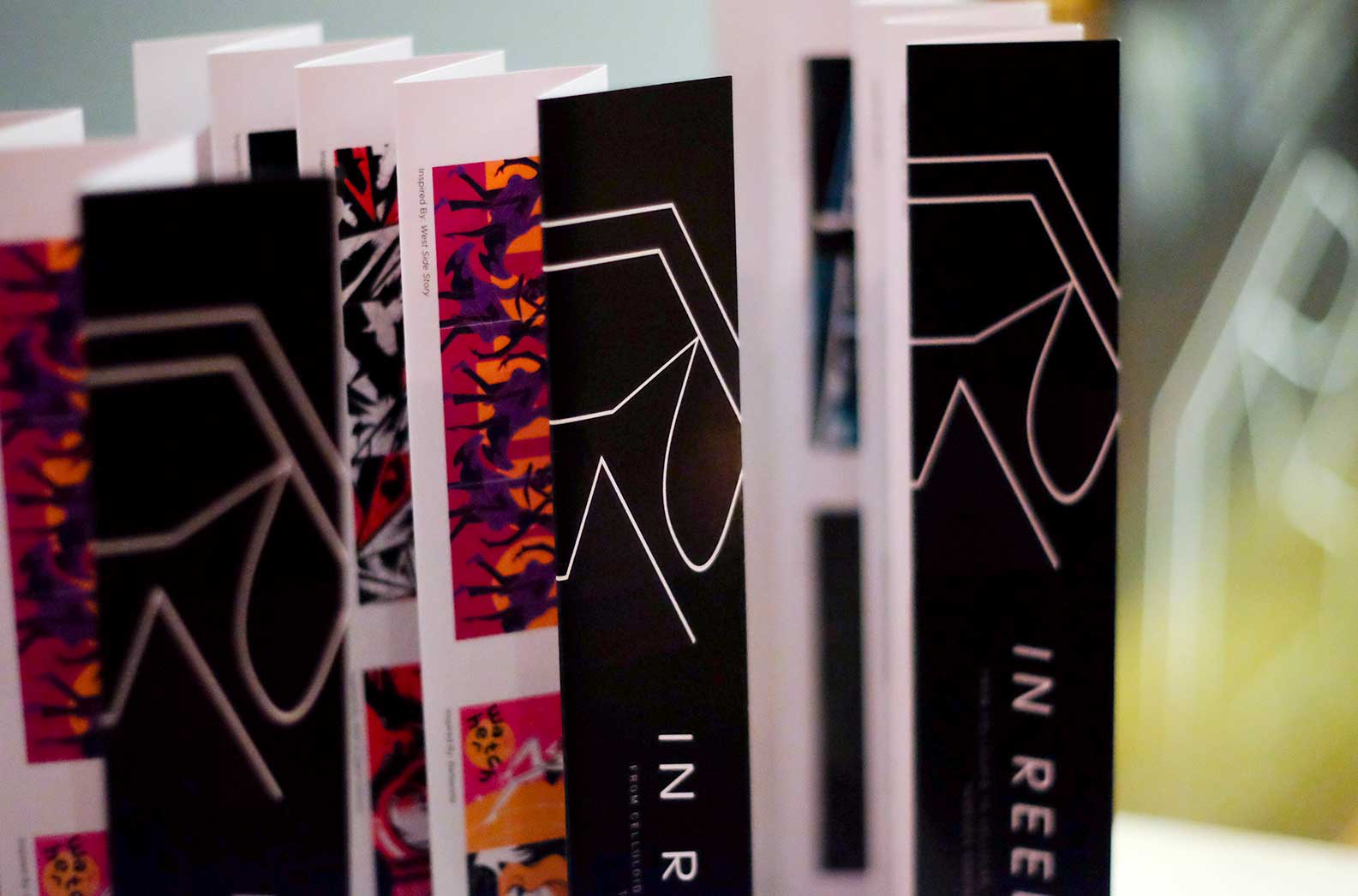 See You IN REEL LIFE
View the full #jacobersummerseries IRL graphics here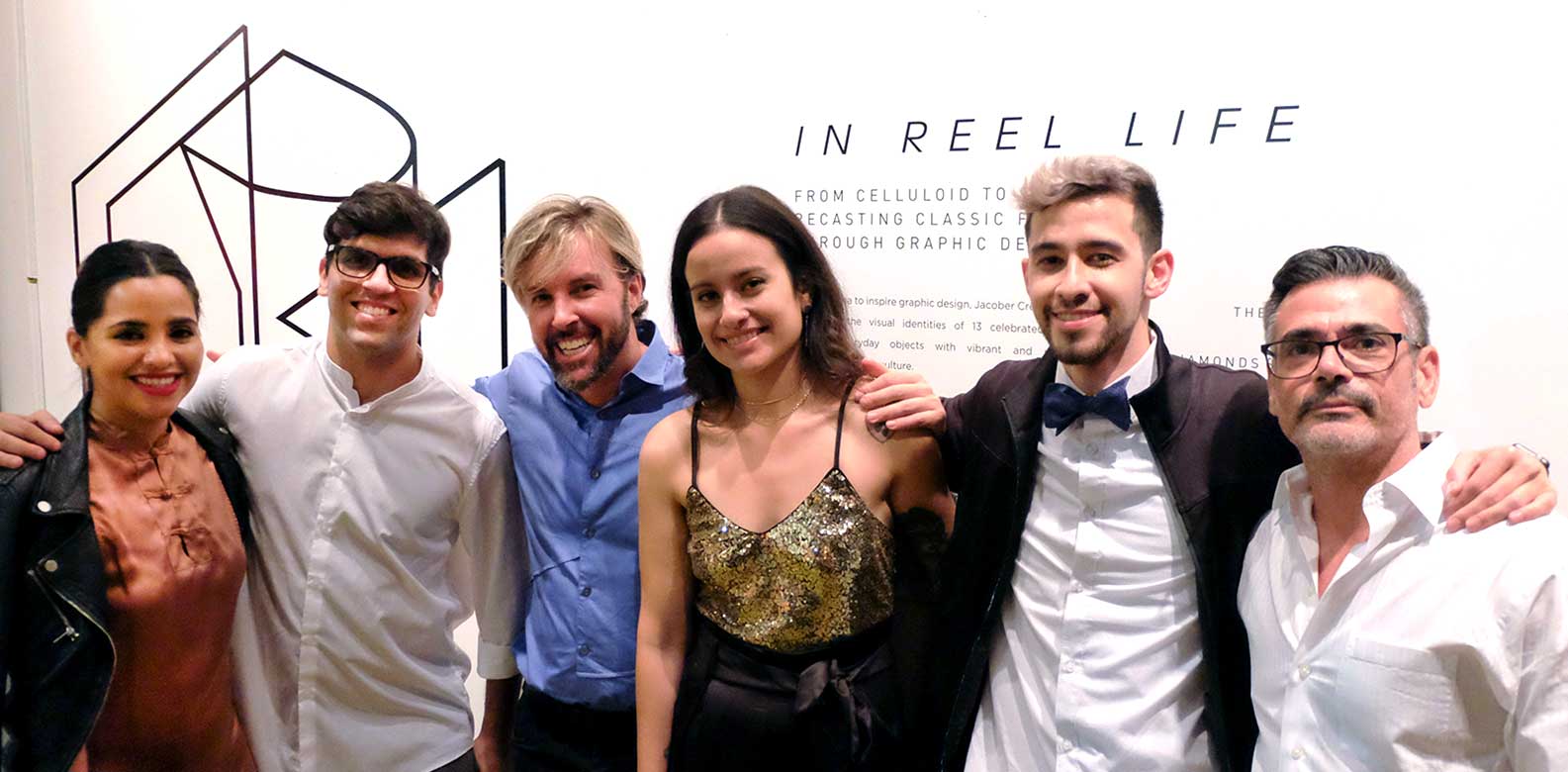 Looking for a Creative Agency?
Looking for an agency to bring your ideas to life? We are an award-winning Miami-based agency that specializes in graphic design, branding, logos, digital marketing, websites and video production . Let's work together. [Contact Us]