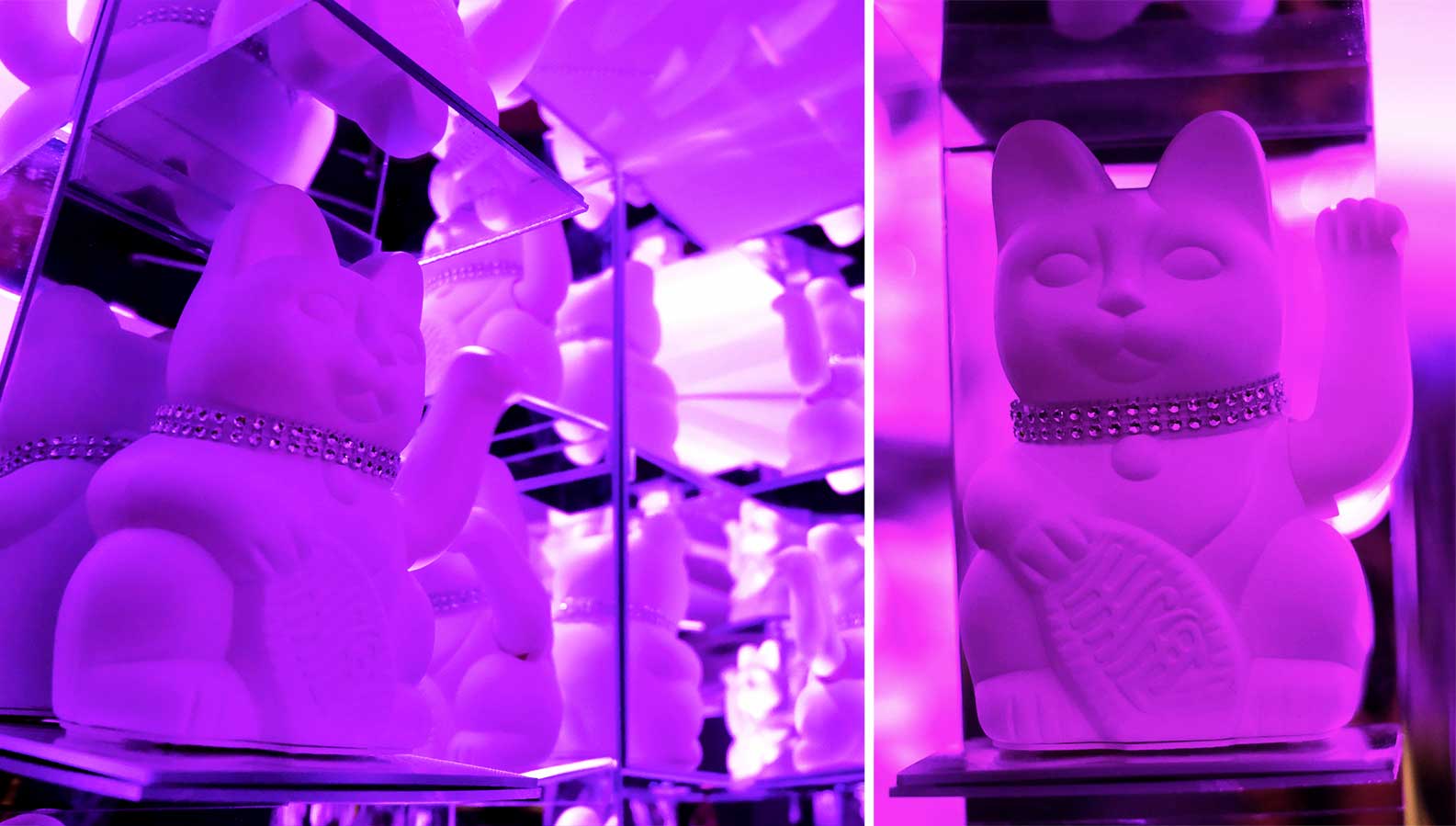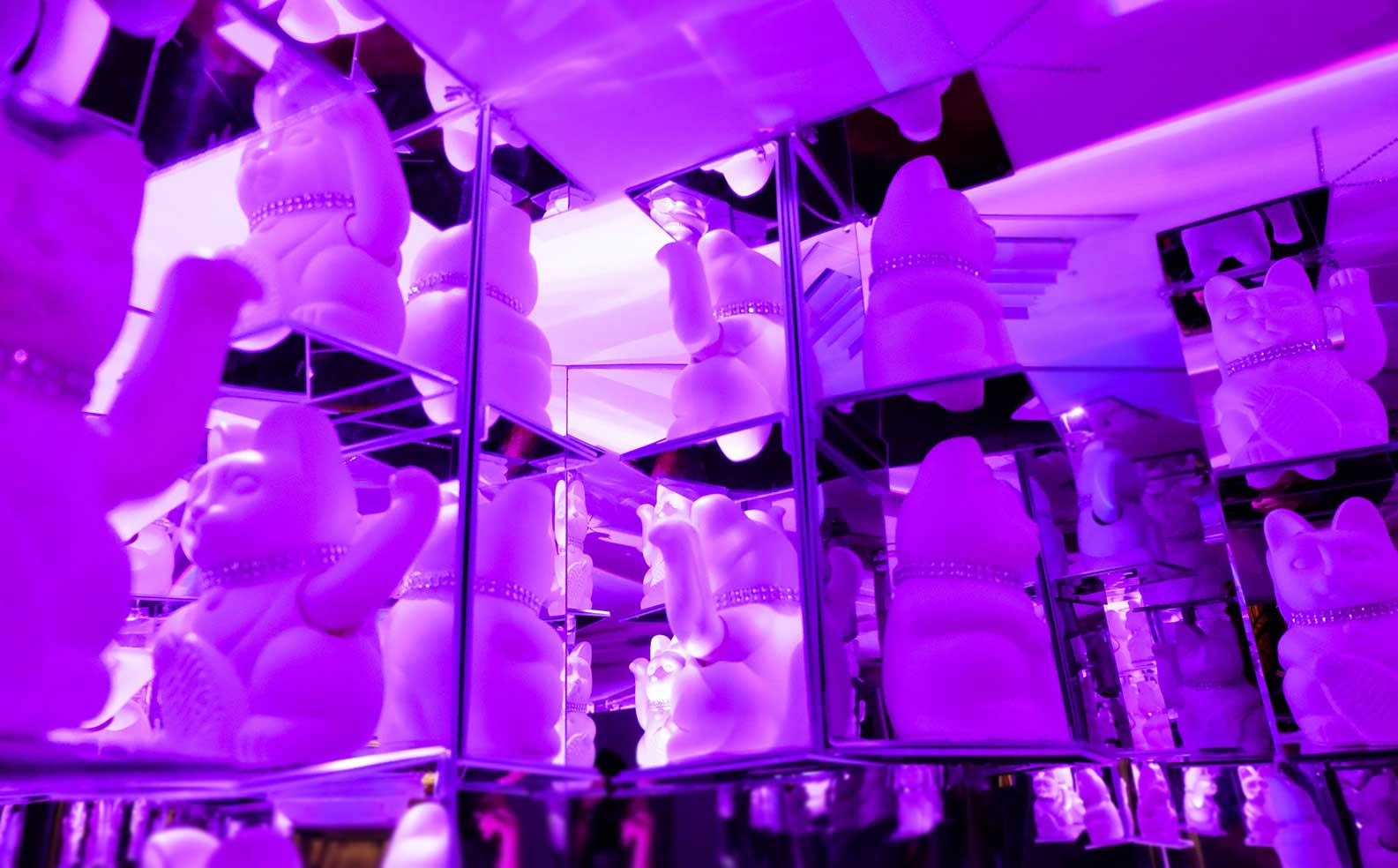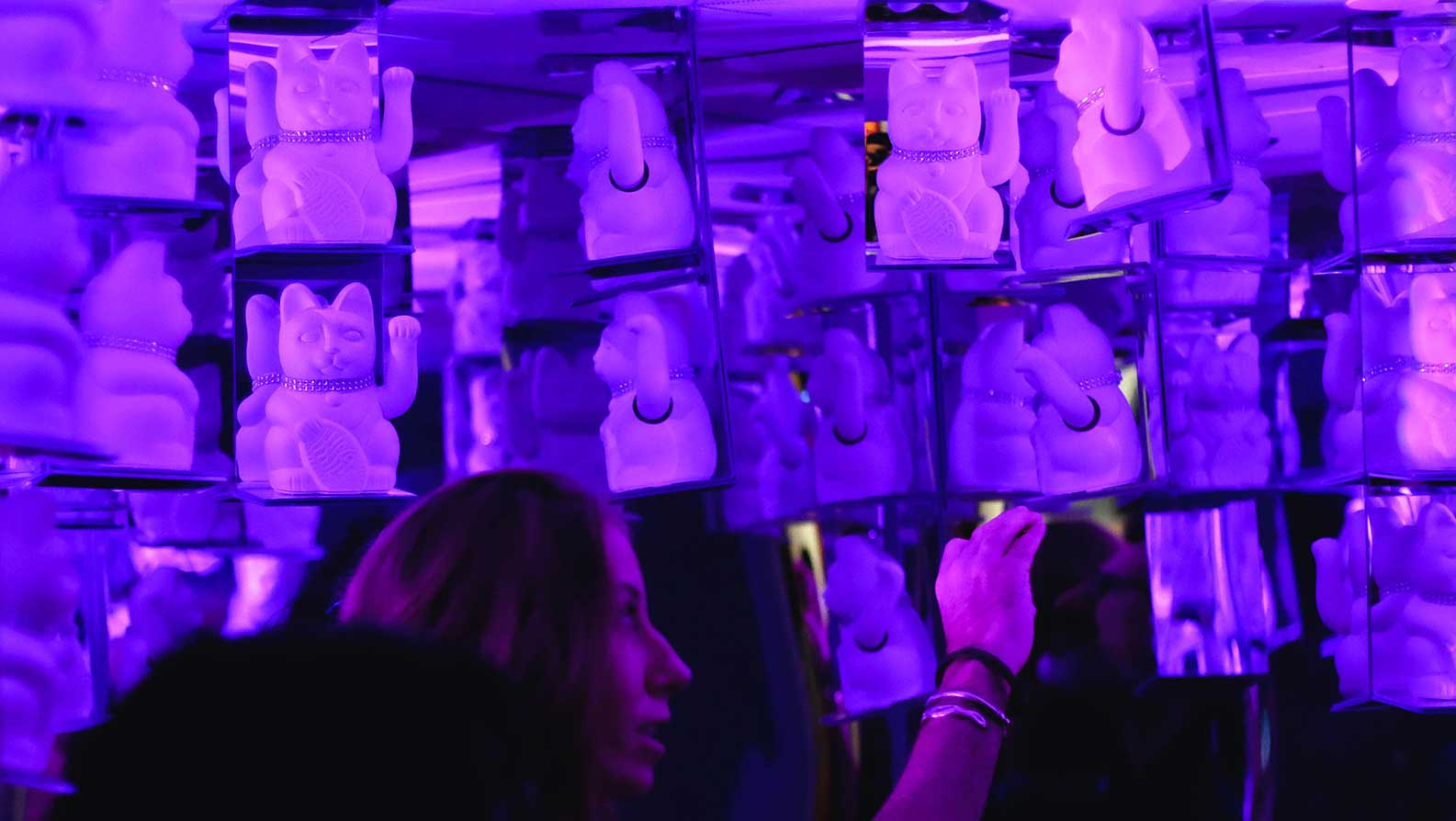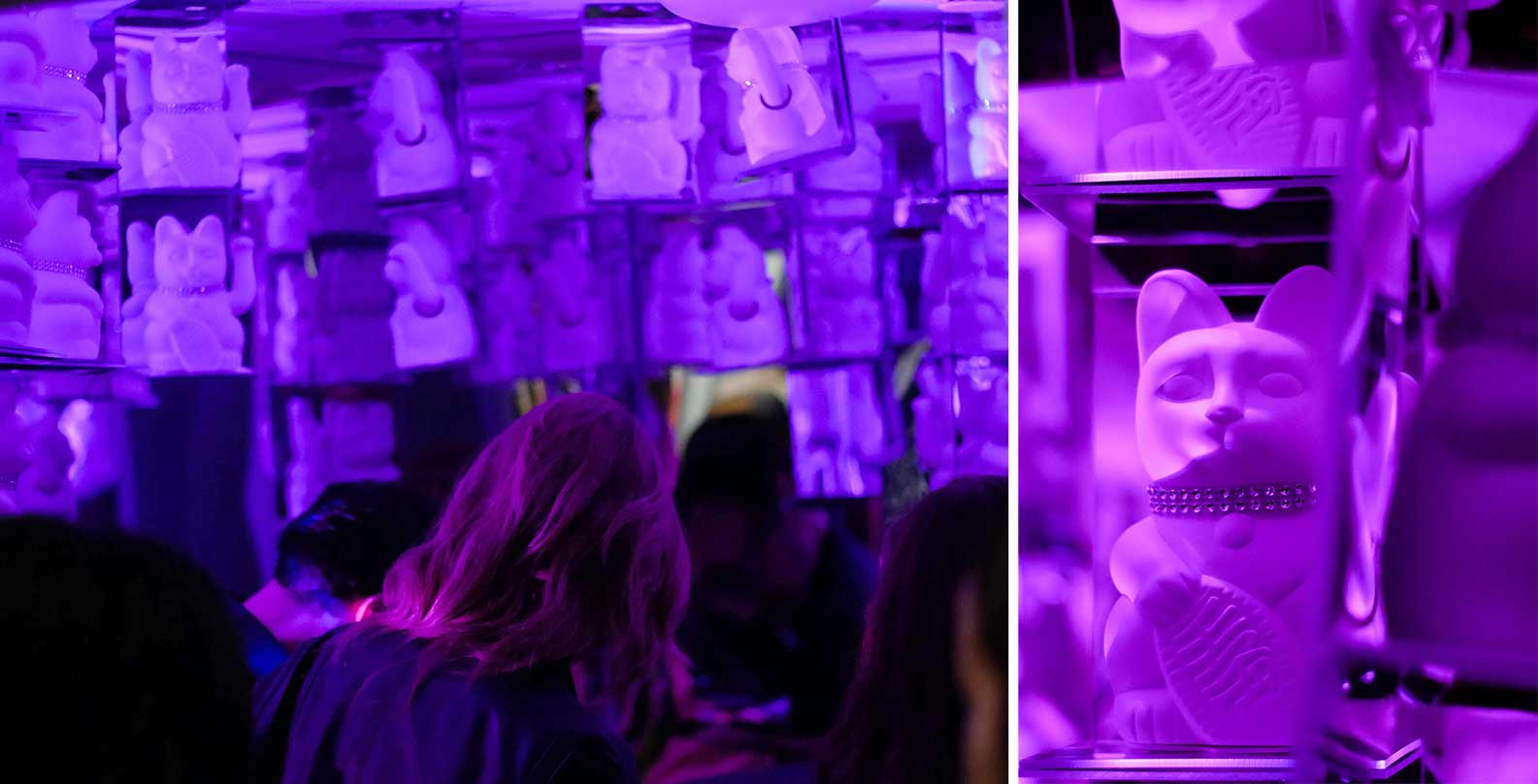 In Reel Life grew out of the #JacoberSummerSeries studio project where the Jacober design team was challenged to create a series of new graphics for twelve different "summer classics" such as Barbarella, The Birds, and West Side Story. The guidelines were restrictive – a triptych format suitable for posting to Instagram, three color designs only, and no film titles – but they provided boundaries that ultimately spurred the creativity to imagine how the graphics would translate to tangible items.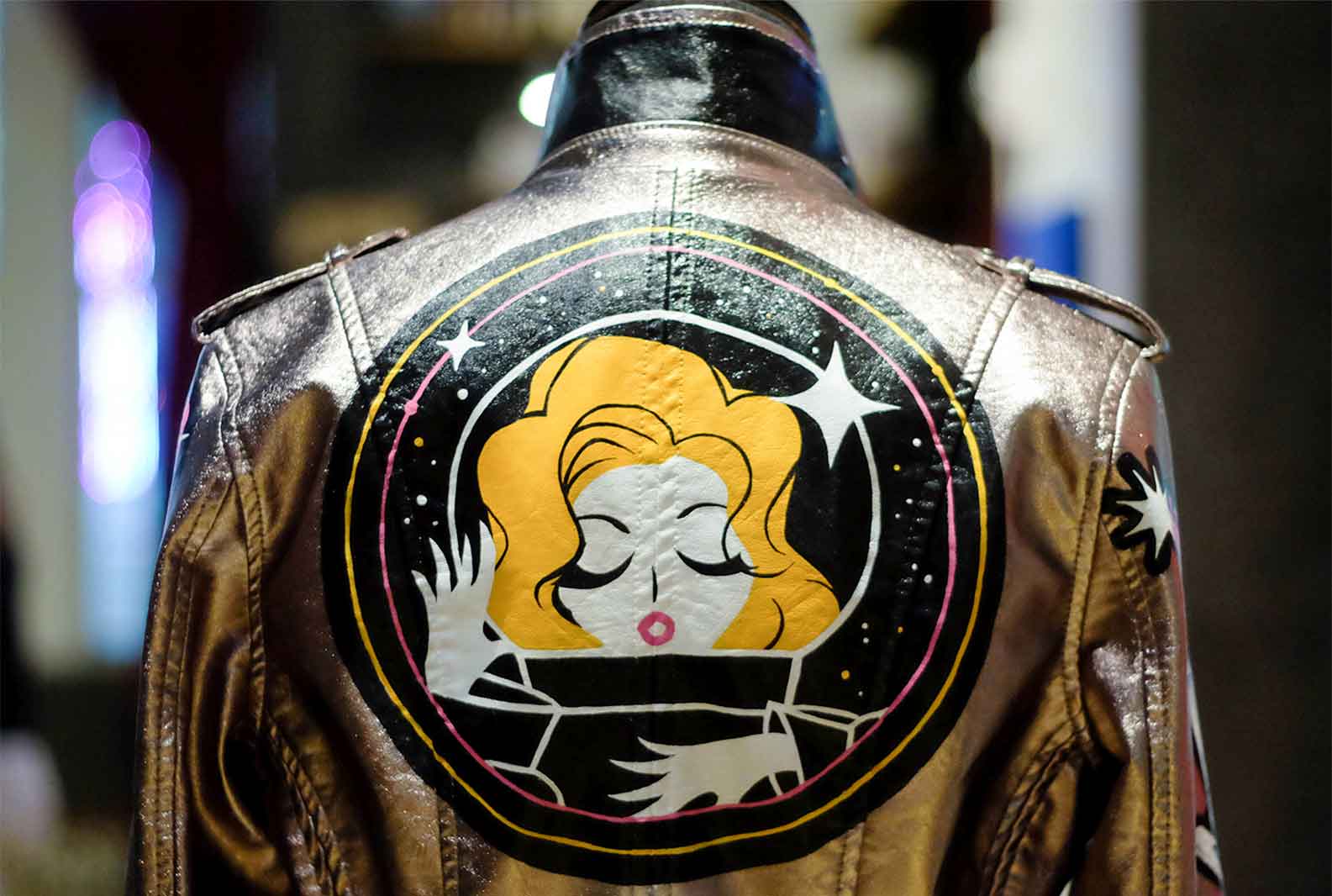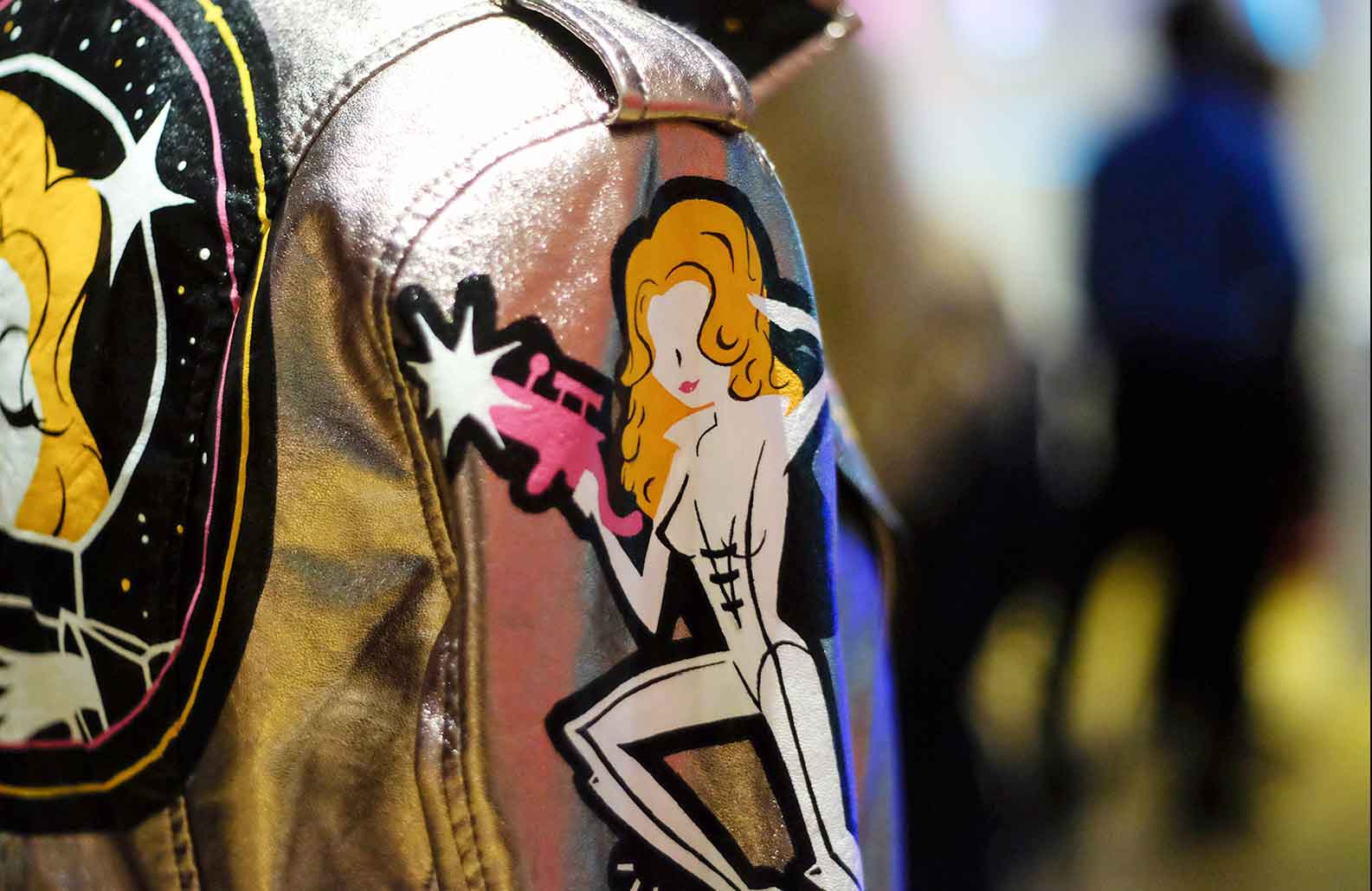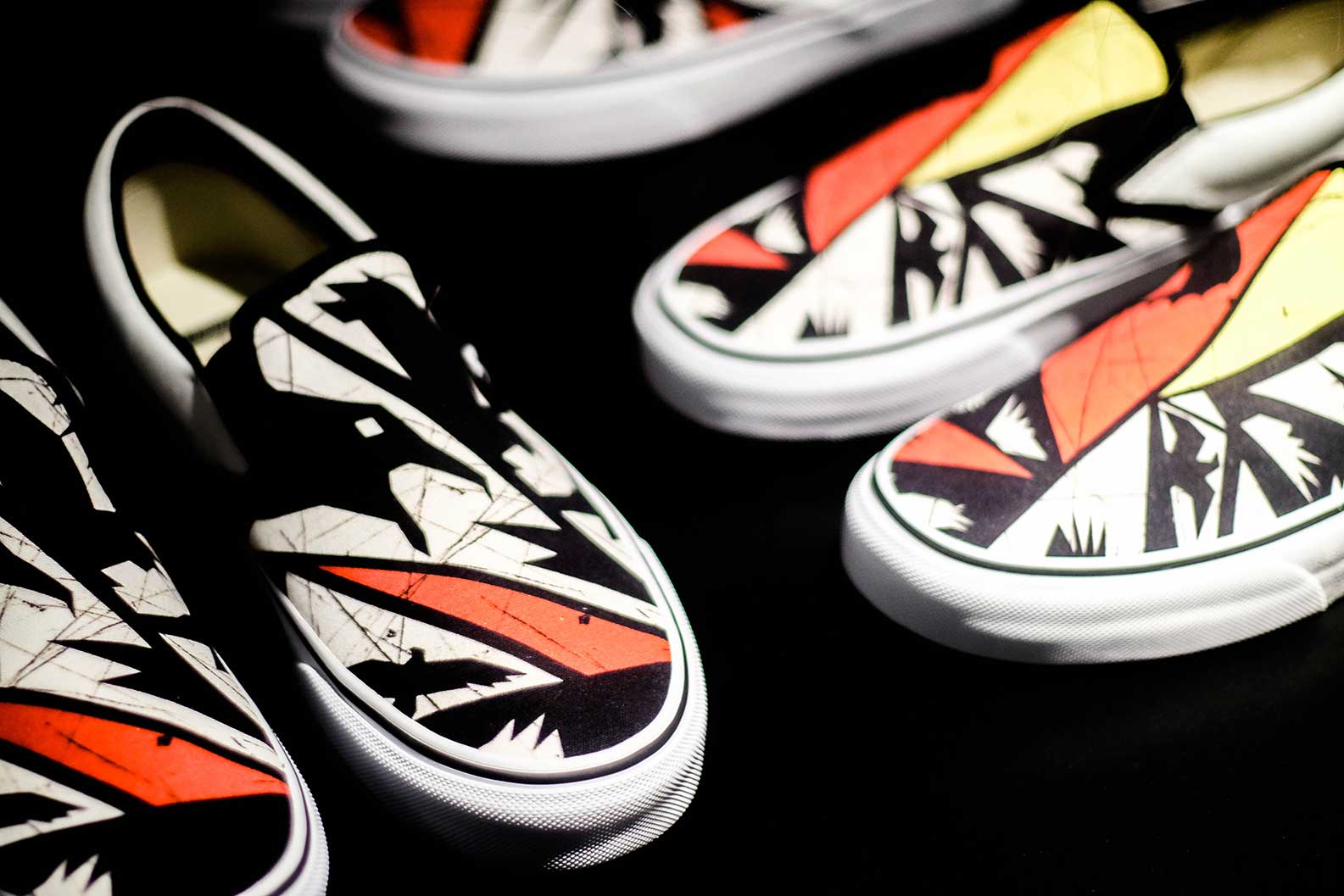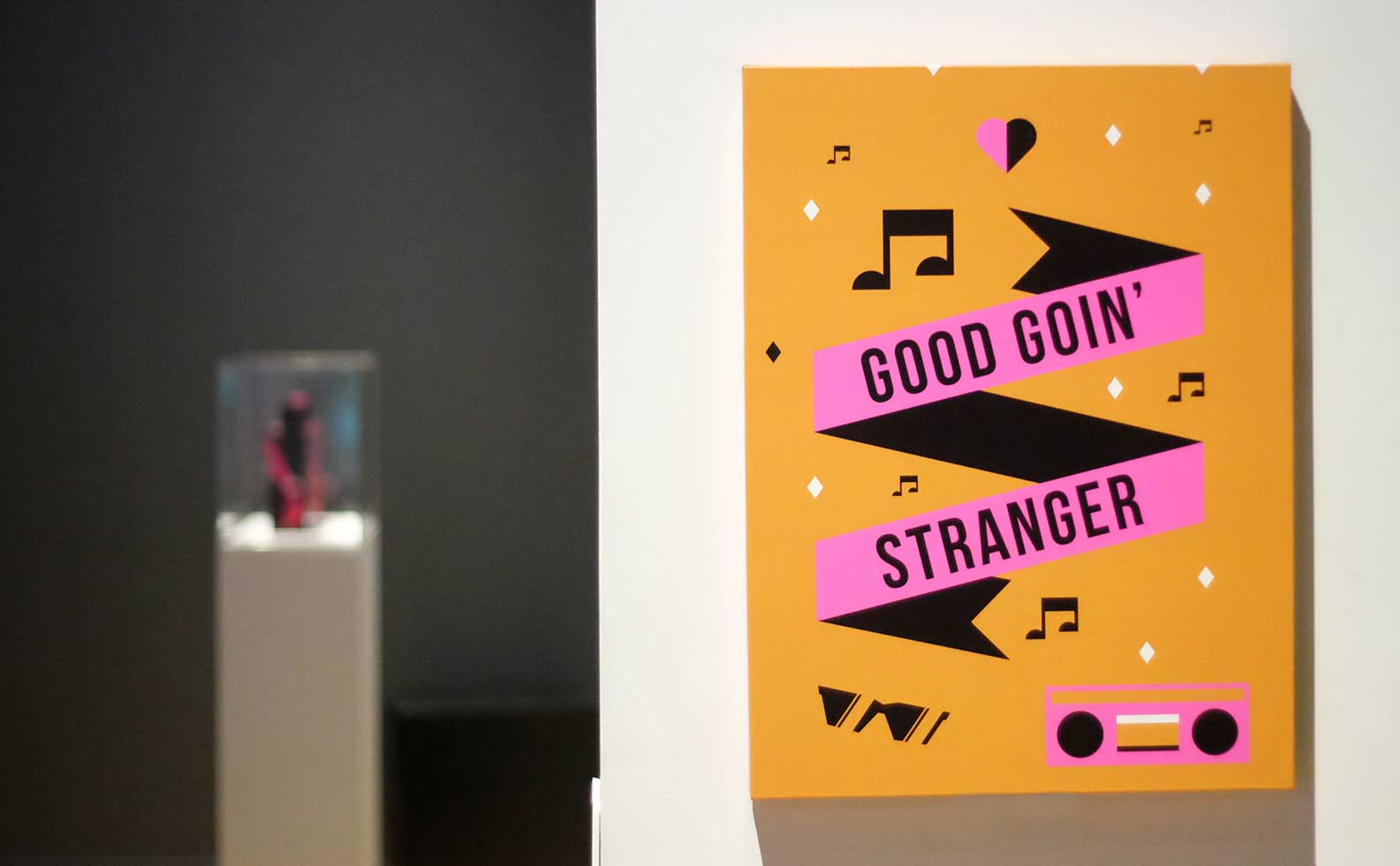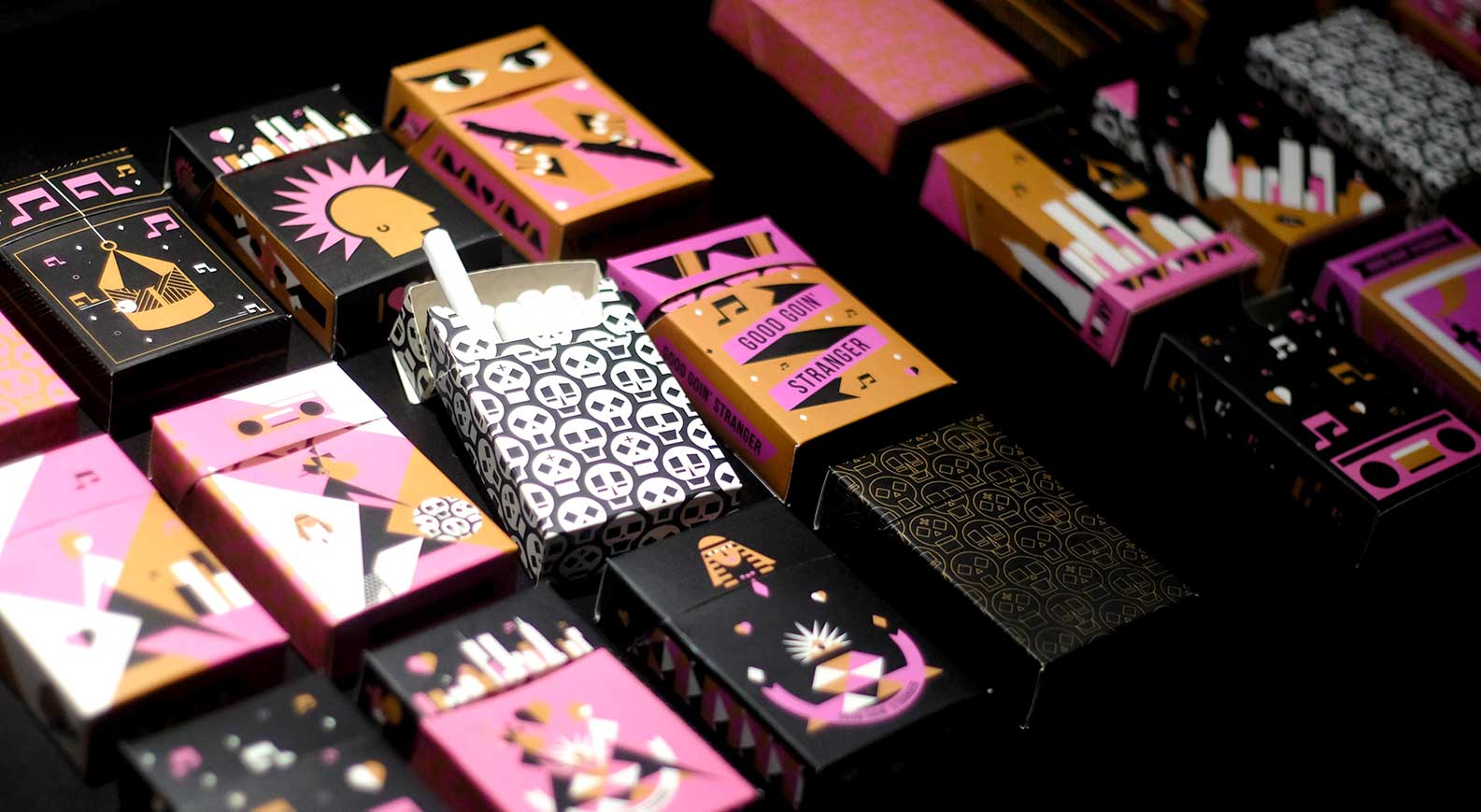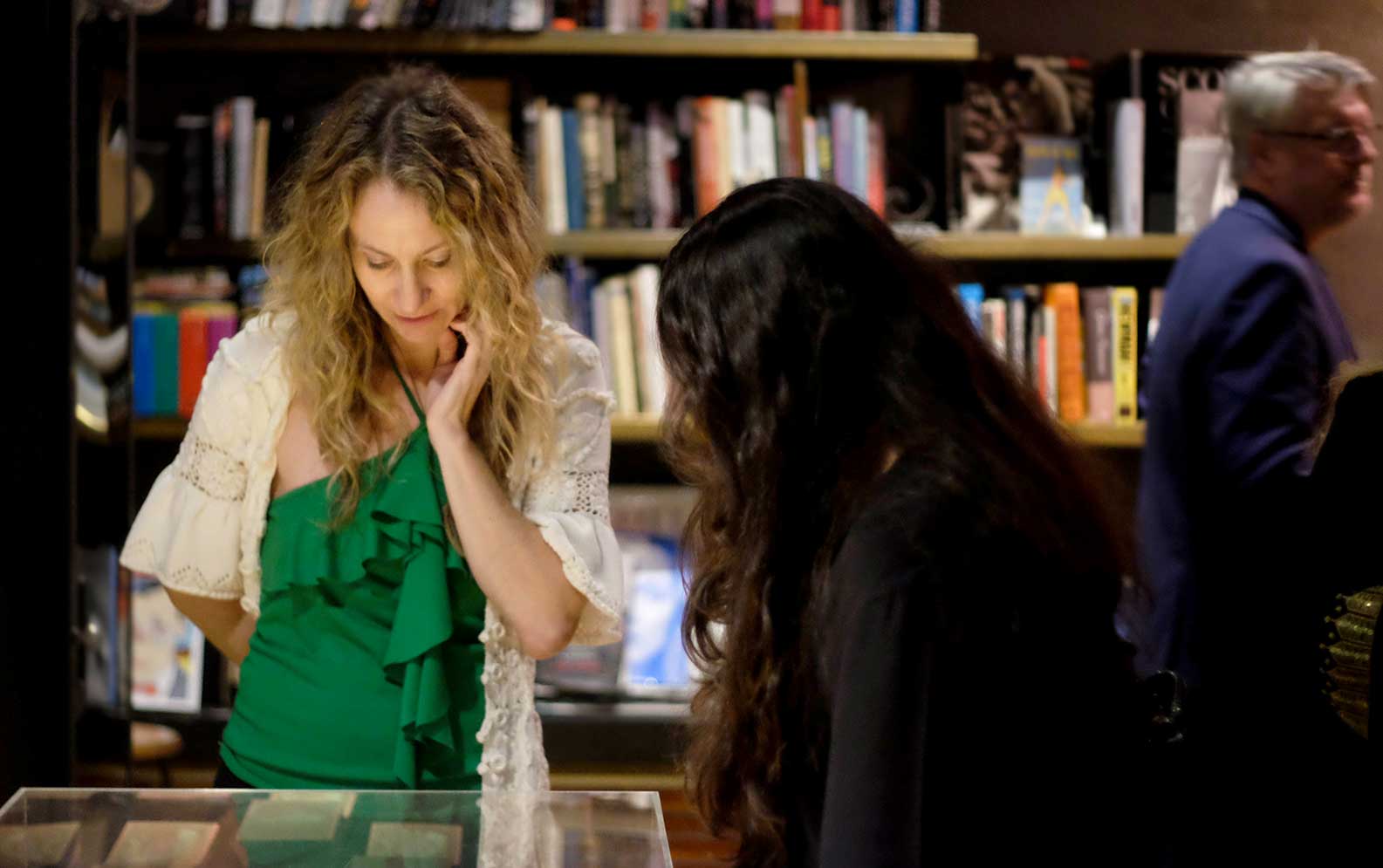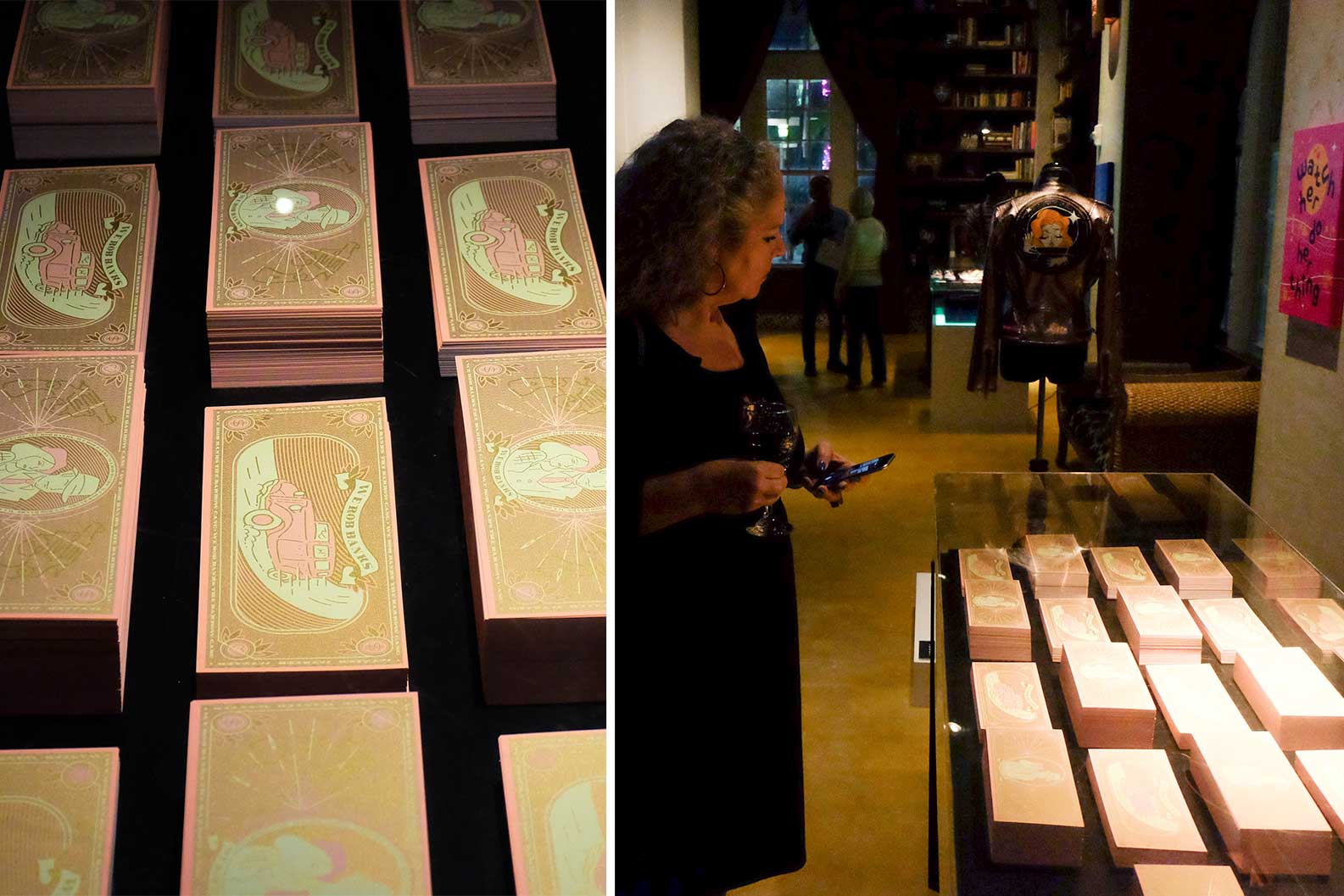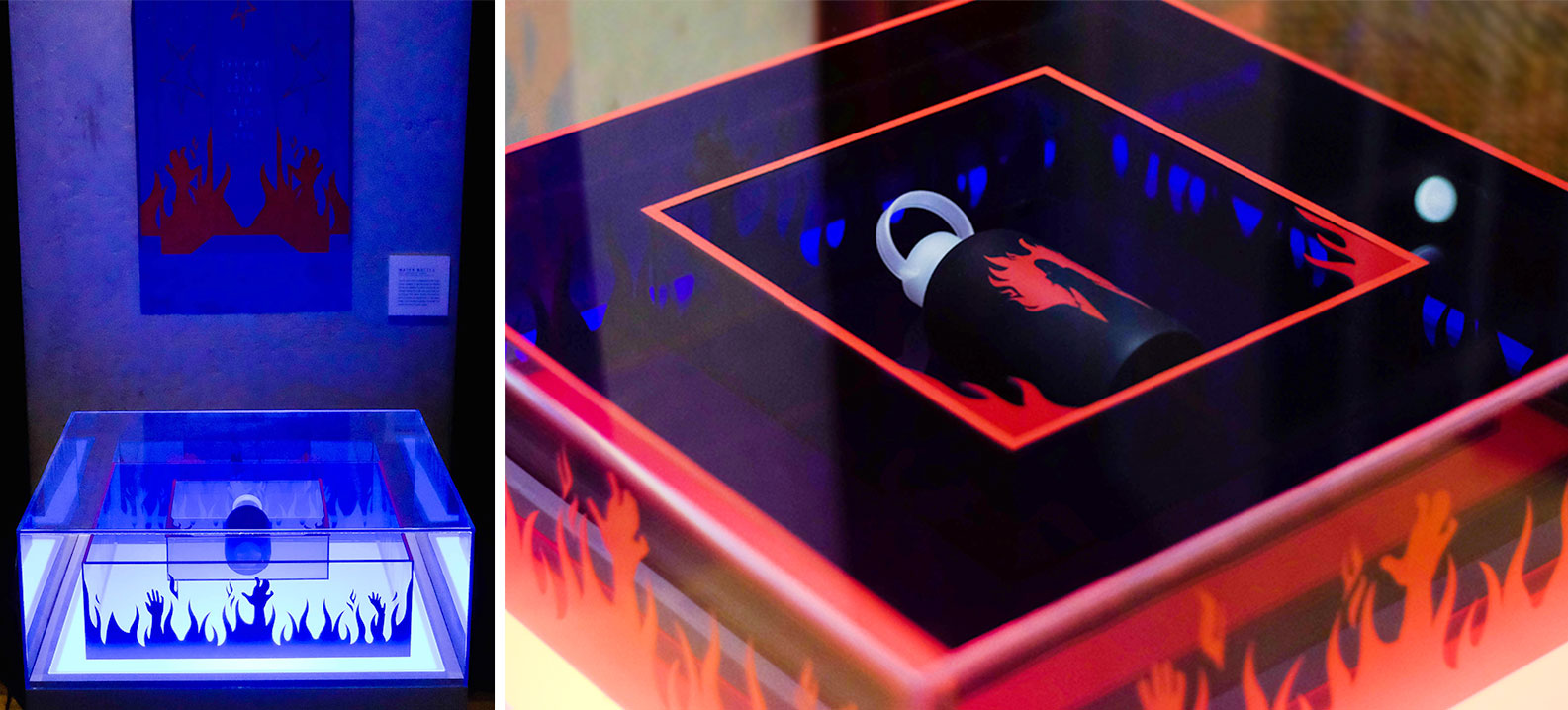 On display are 13 one-of-a-kind designer objects, on sale for the benefit of Helping Our Miami Youth (HOMY), a collective dedicated to uplifting and educating Miami's youth.

"One of the best things we did was to create a bathroom installation inspired by Diamonds Are Forever," says Paul Jacober, principal of Jacober Creative. "Think 50 maneki neko (cats) on mirrored shelves — creating an infinite space full of diamond clad cats and perfect for selfies." (Yes, we made a selfie-friendly bathroom installation!)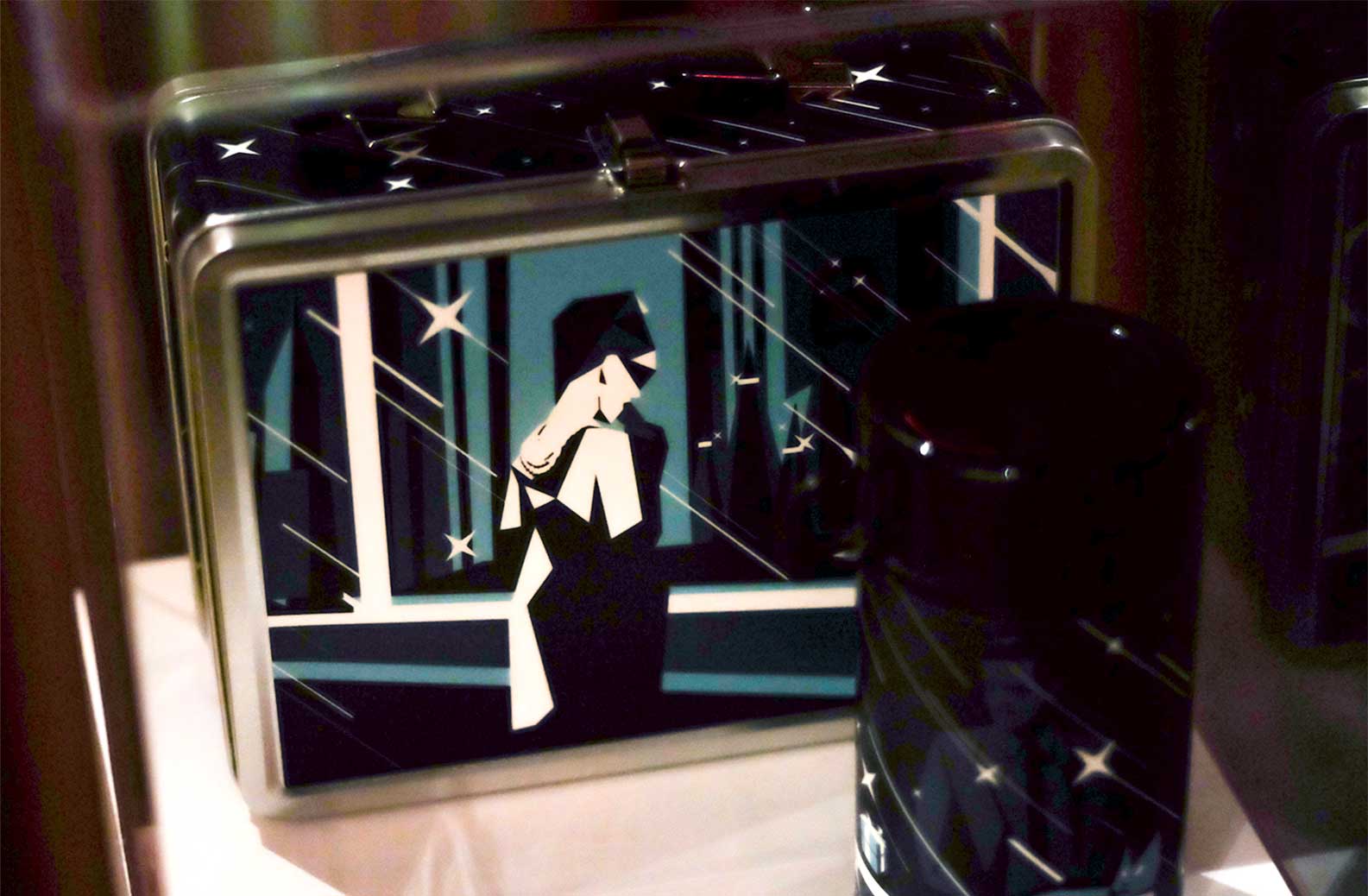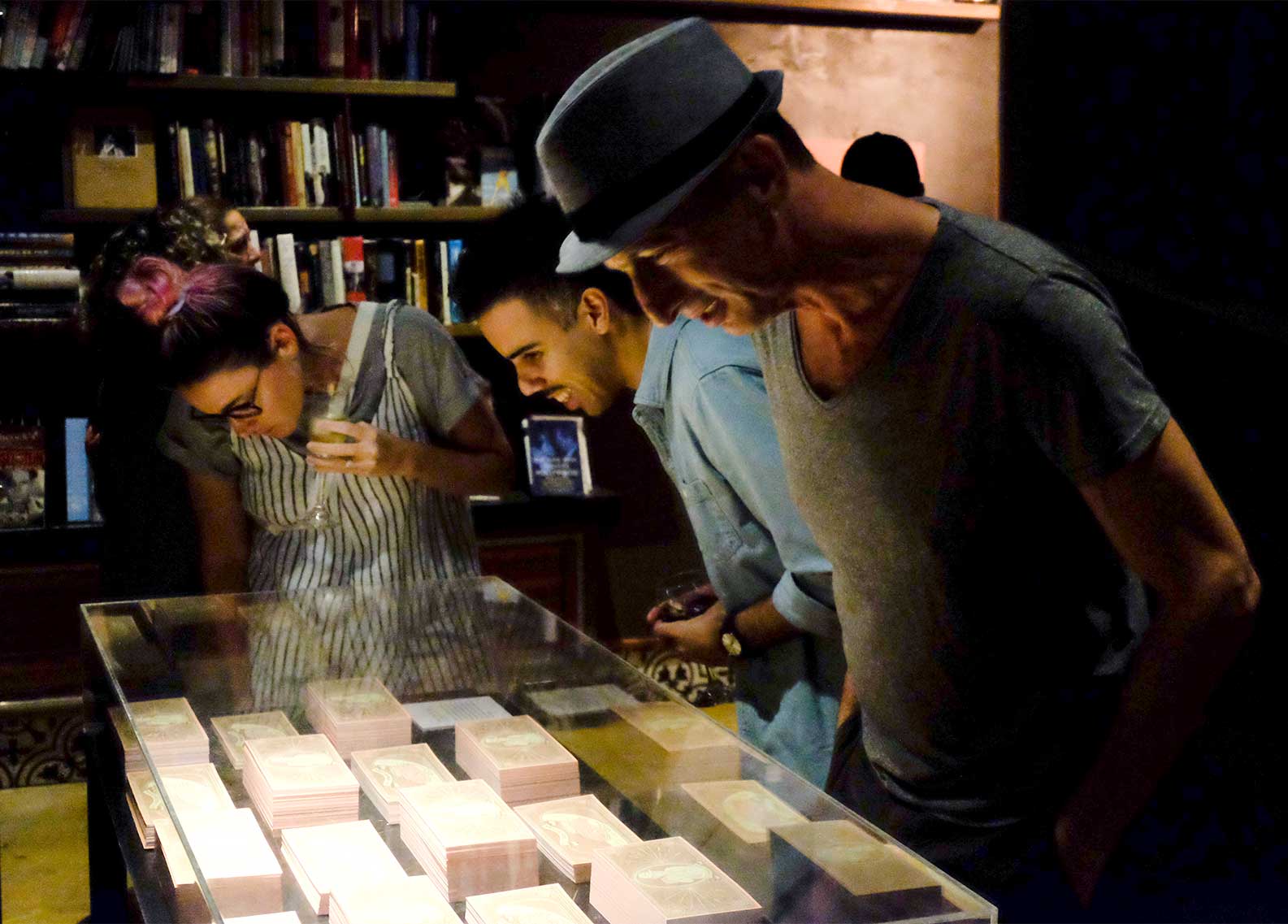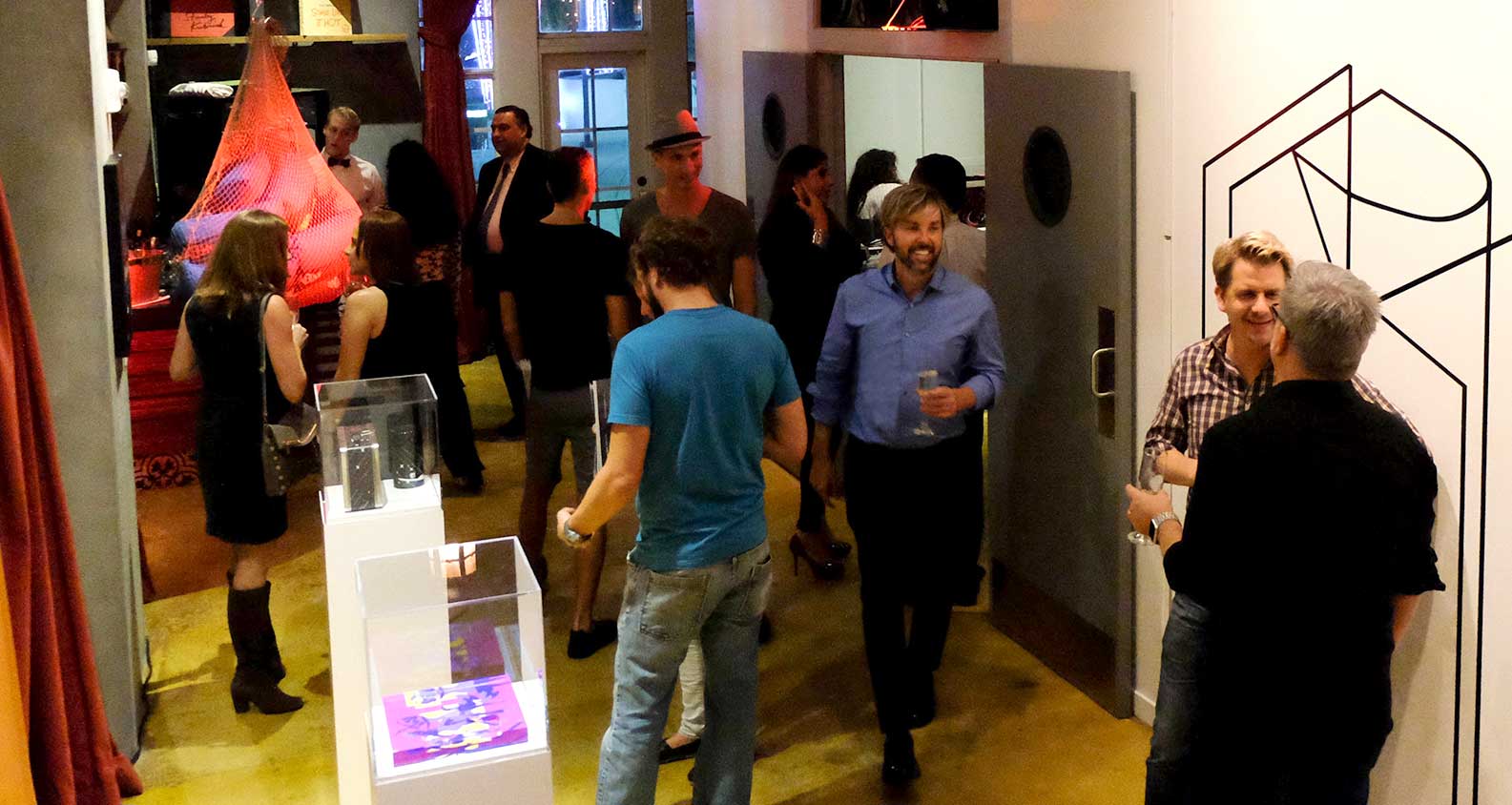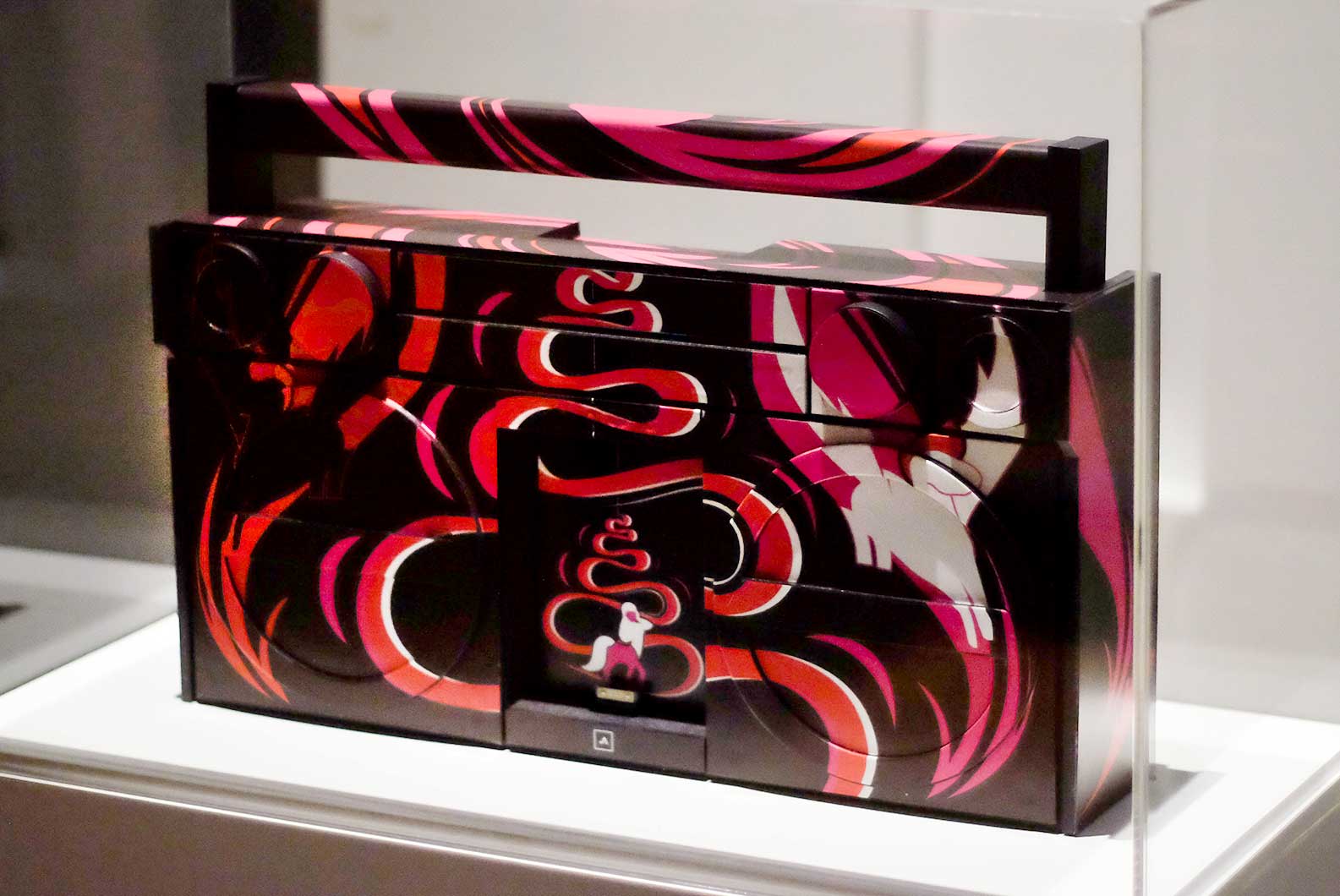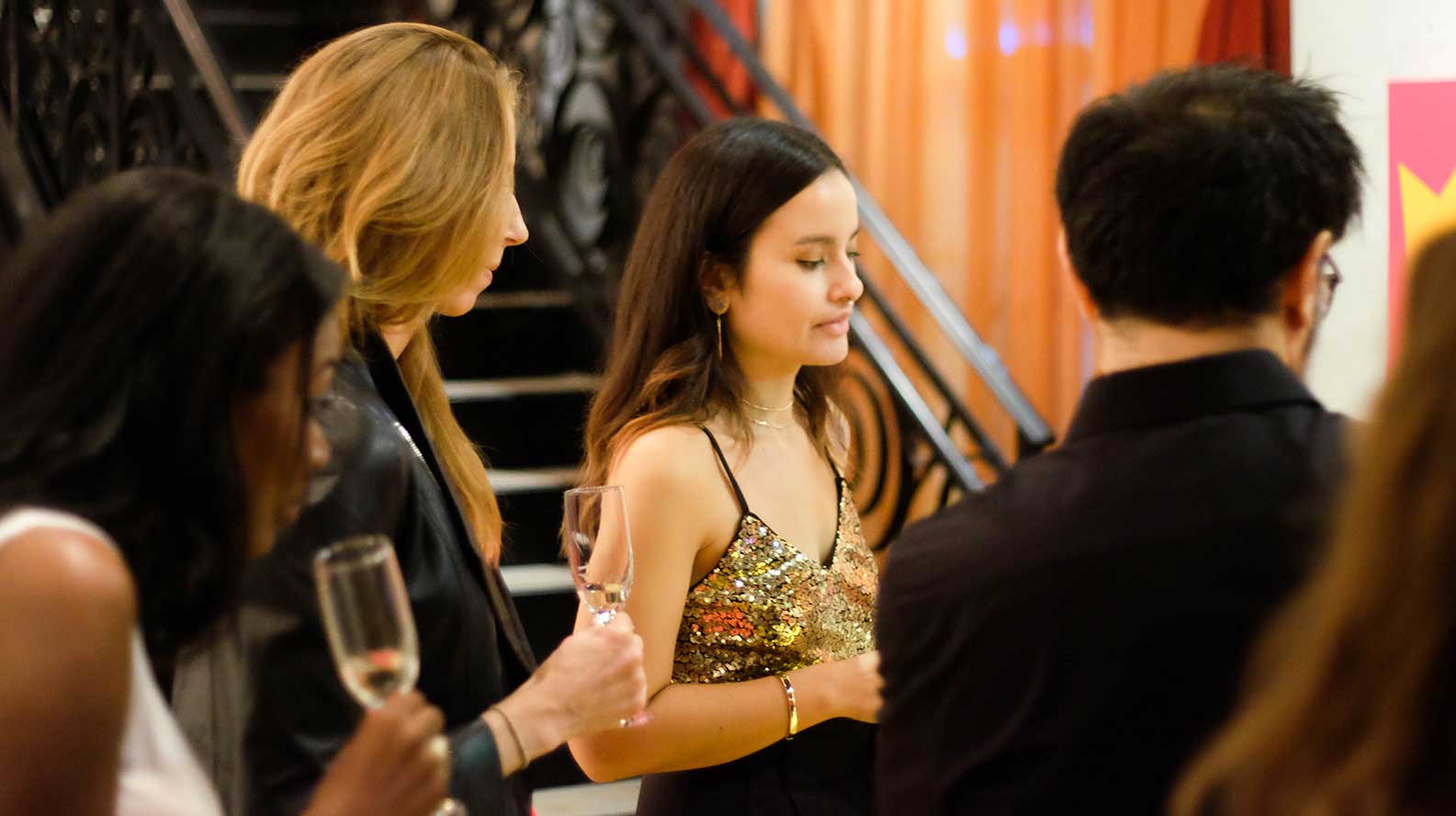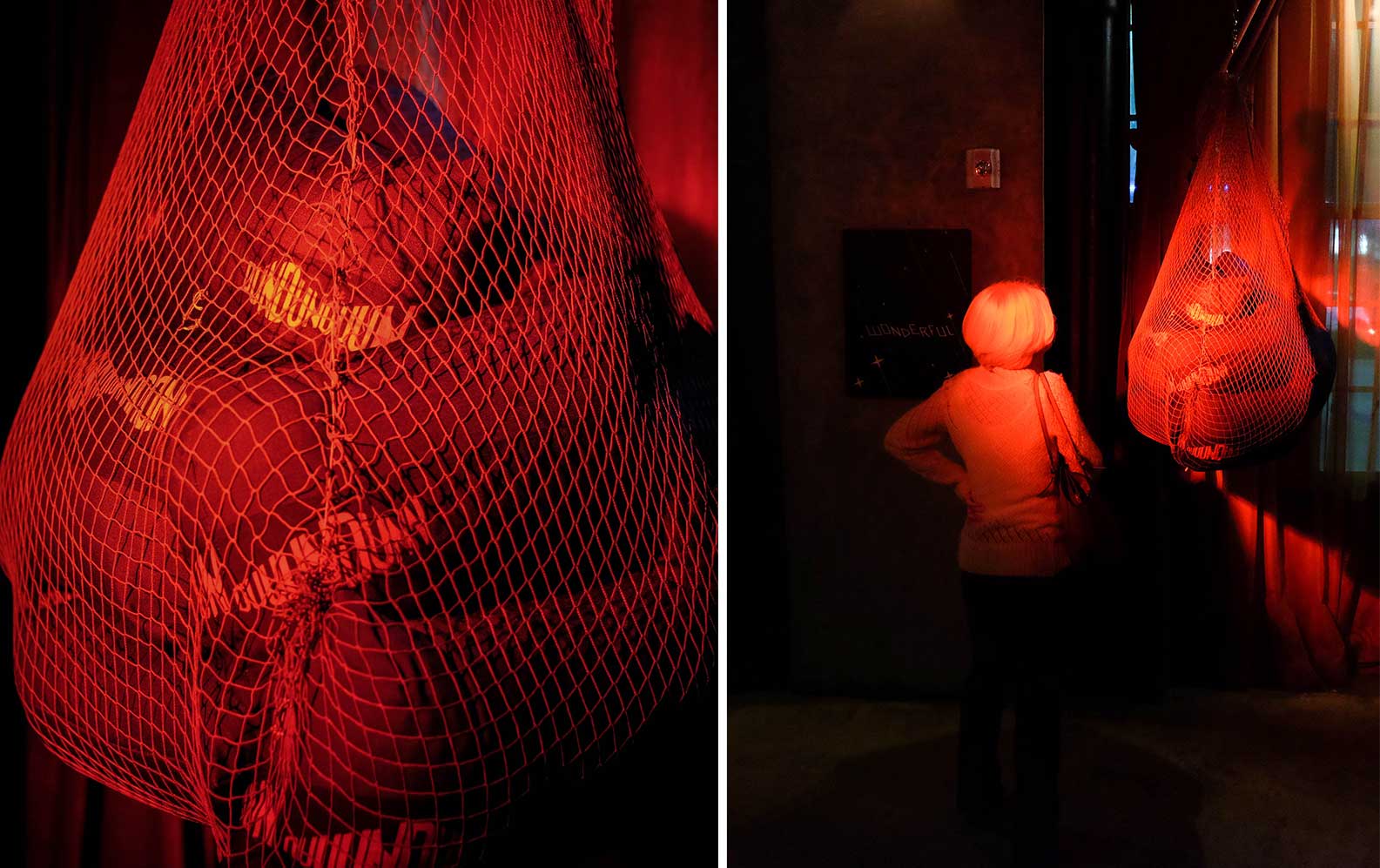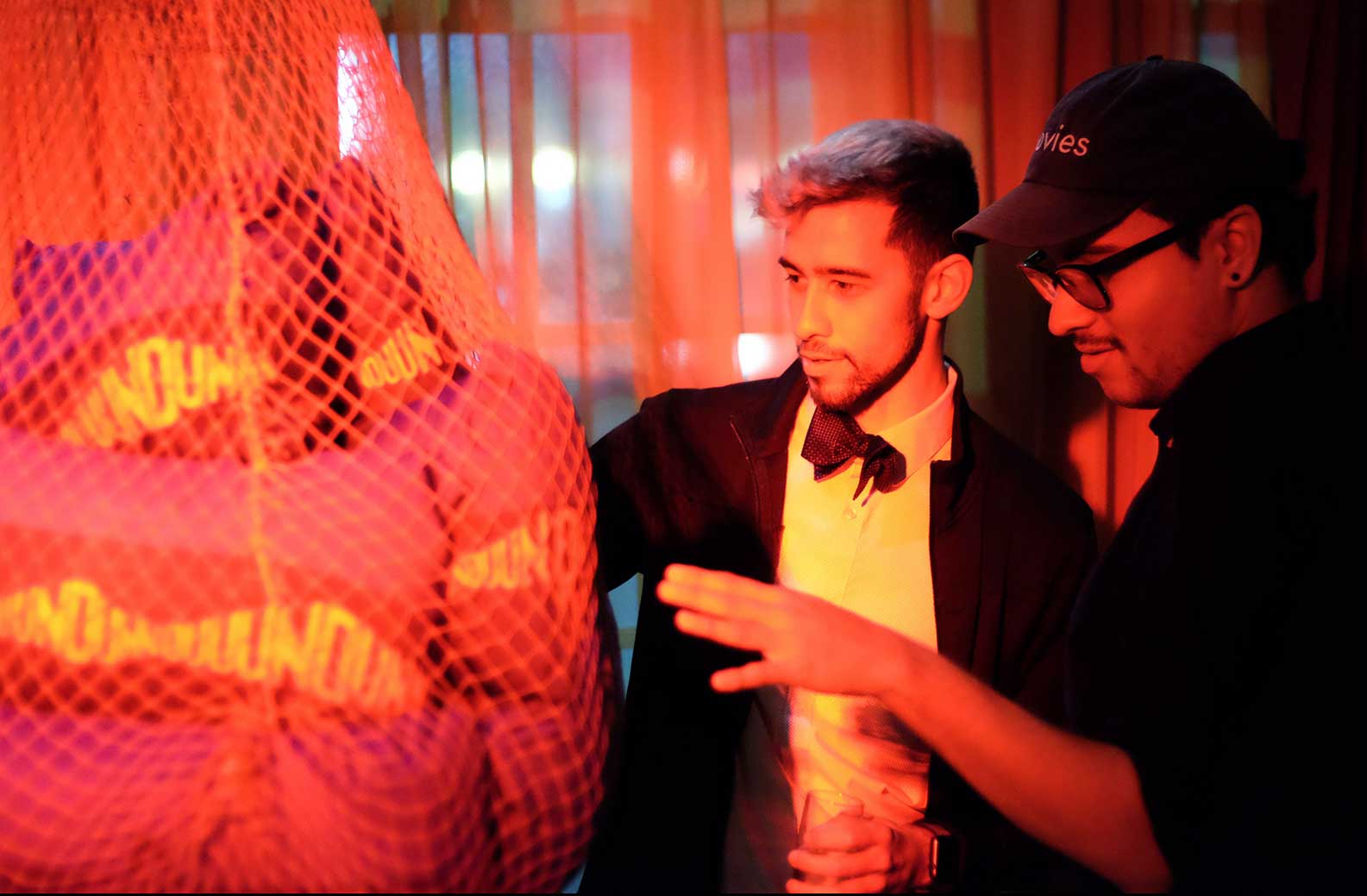 The opening reception was also supported by our host committee of multi-faceted creatives that includes artist Jennifer Rubell, Miami Film Festival's Jaie Leplante, American Way's Bill Kearney, curator Claire Breukel, artist Camila Sol and Miami Beach Cinematheque founder Dana Keith. (Thanks guys!)

Curator Claire Breukel adds that she was so happy to see how the objects took shape, "I loved seeing a new take on familiar objects that have been made relatable – despite being limited editions most of the objects on view have a utilitarian function- skateboards, lunch boxes, and so on, so some of these objects are really ideal for collectors, but they would also make stellar gifts! The holidays are coming and I have a Christmas list to fulfill!" Hear that everyone?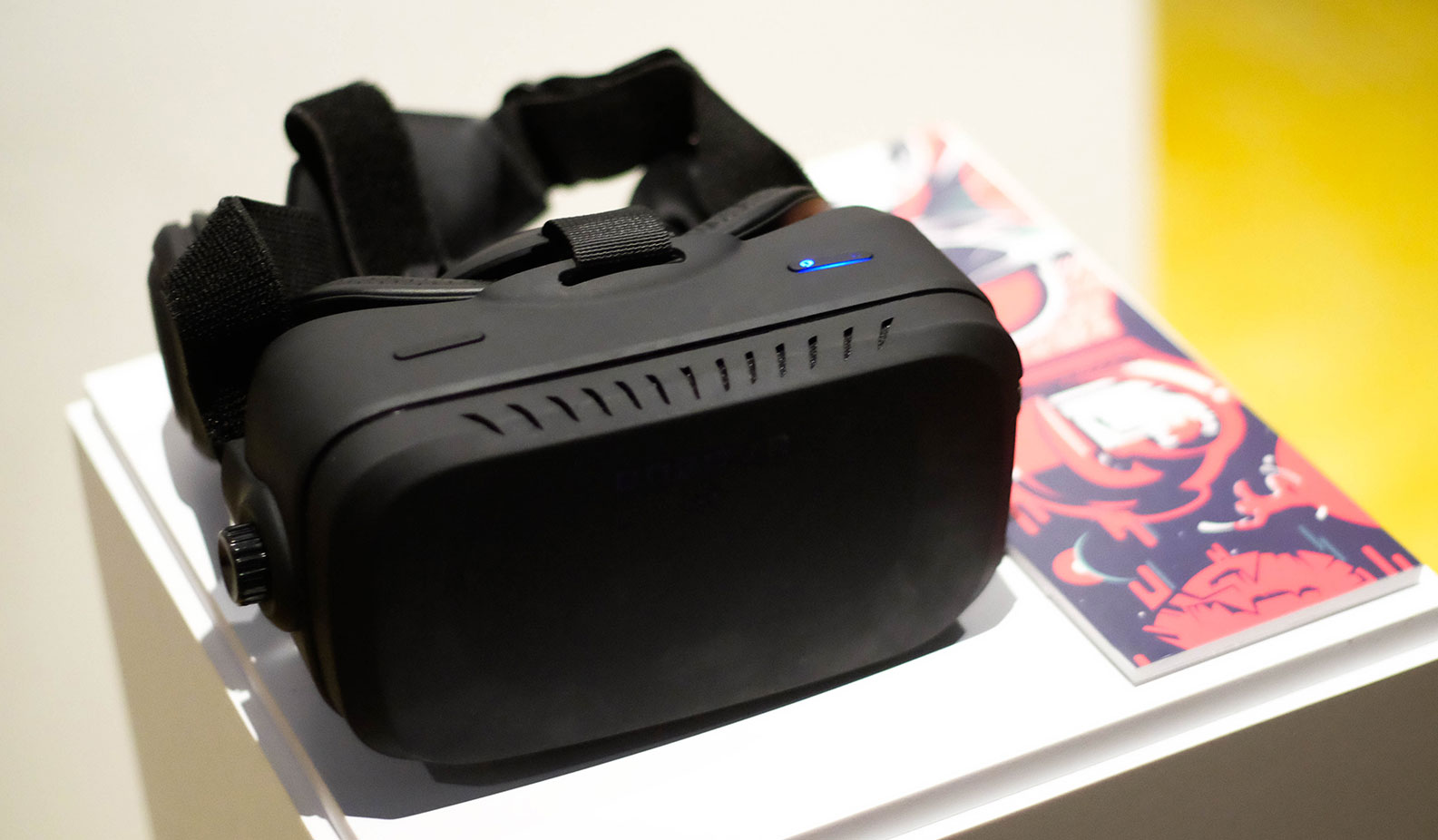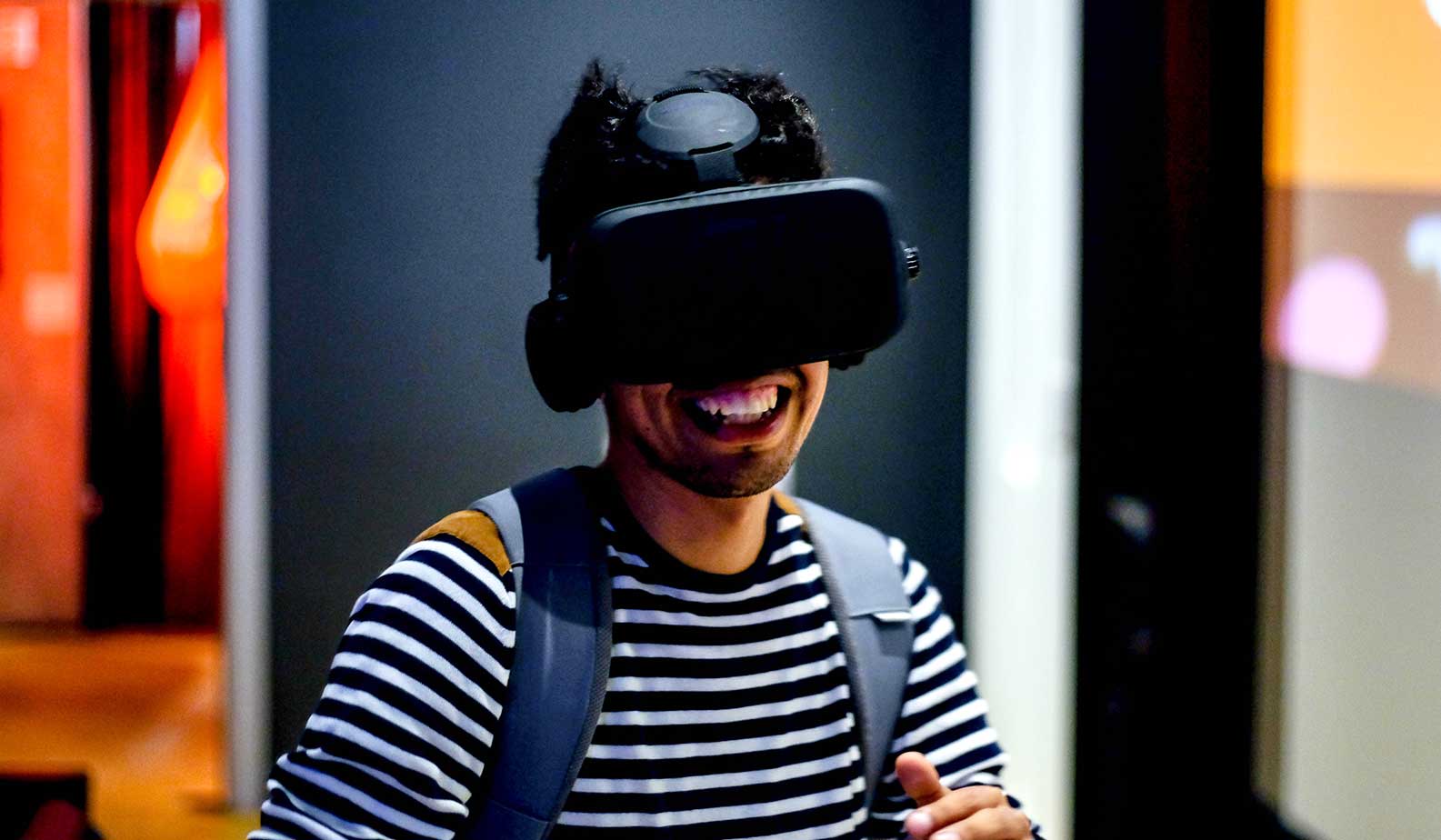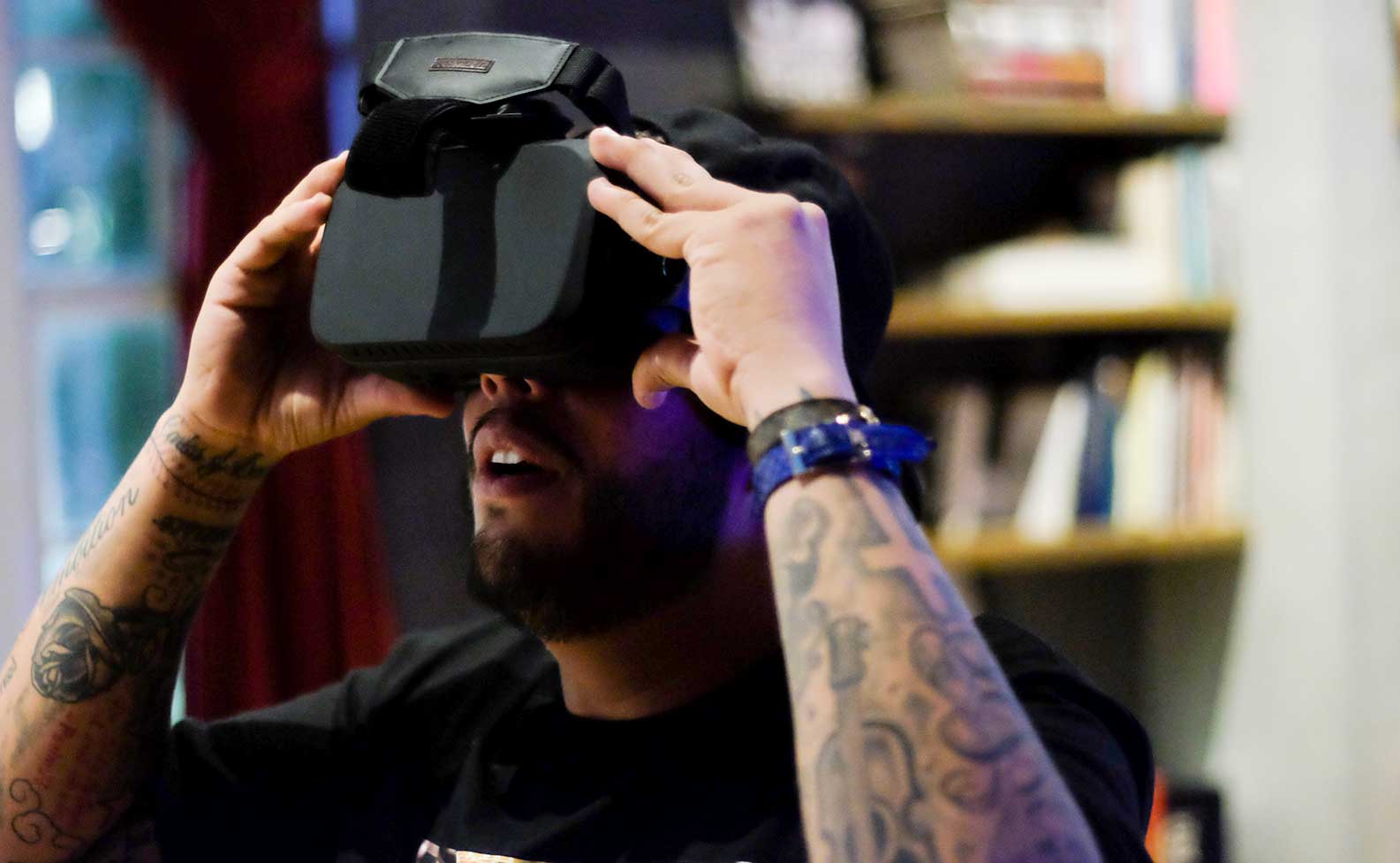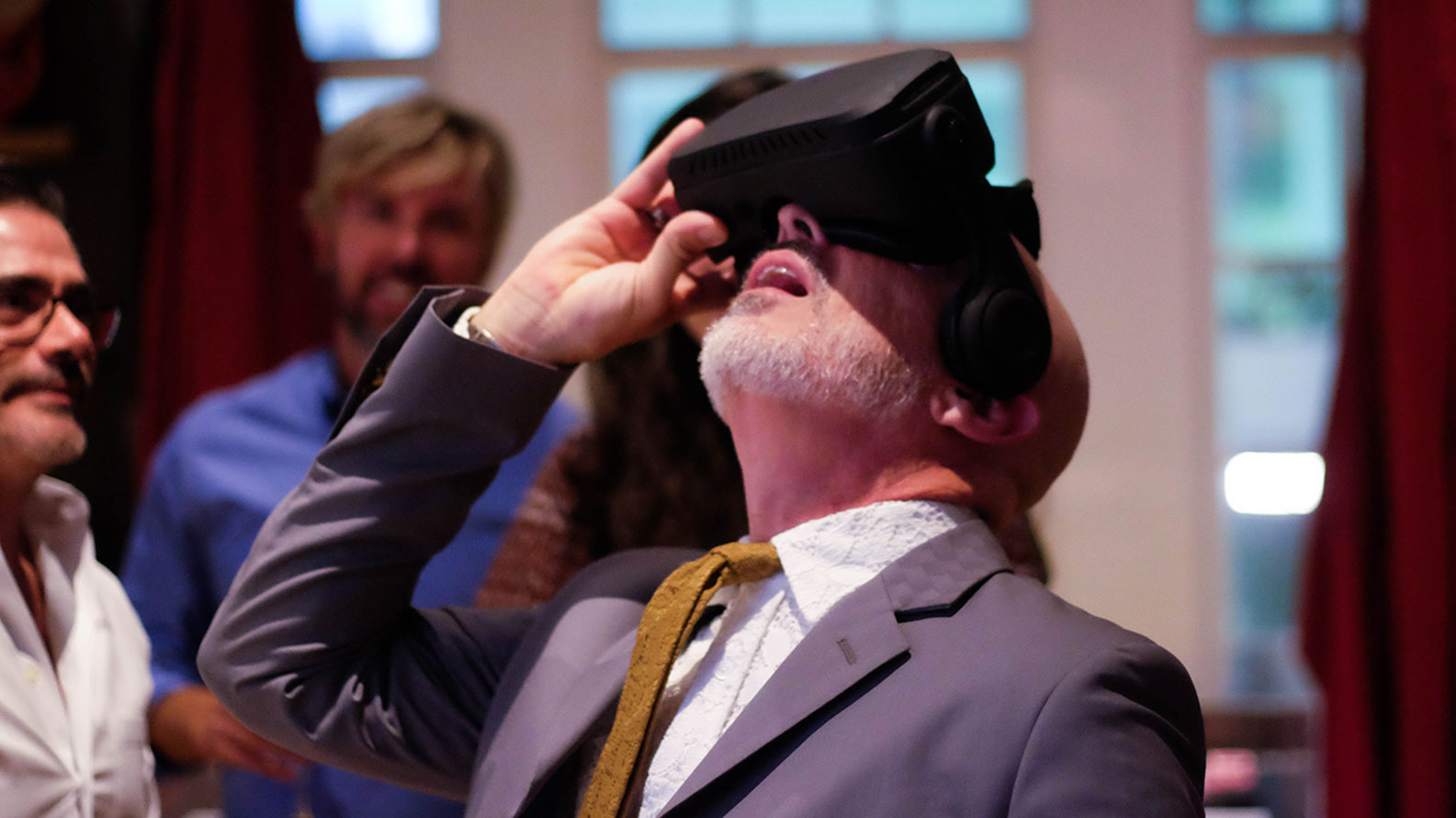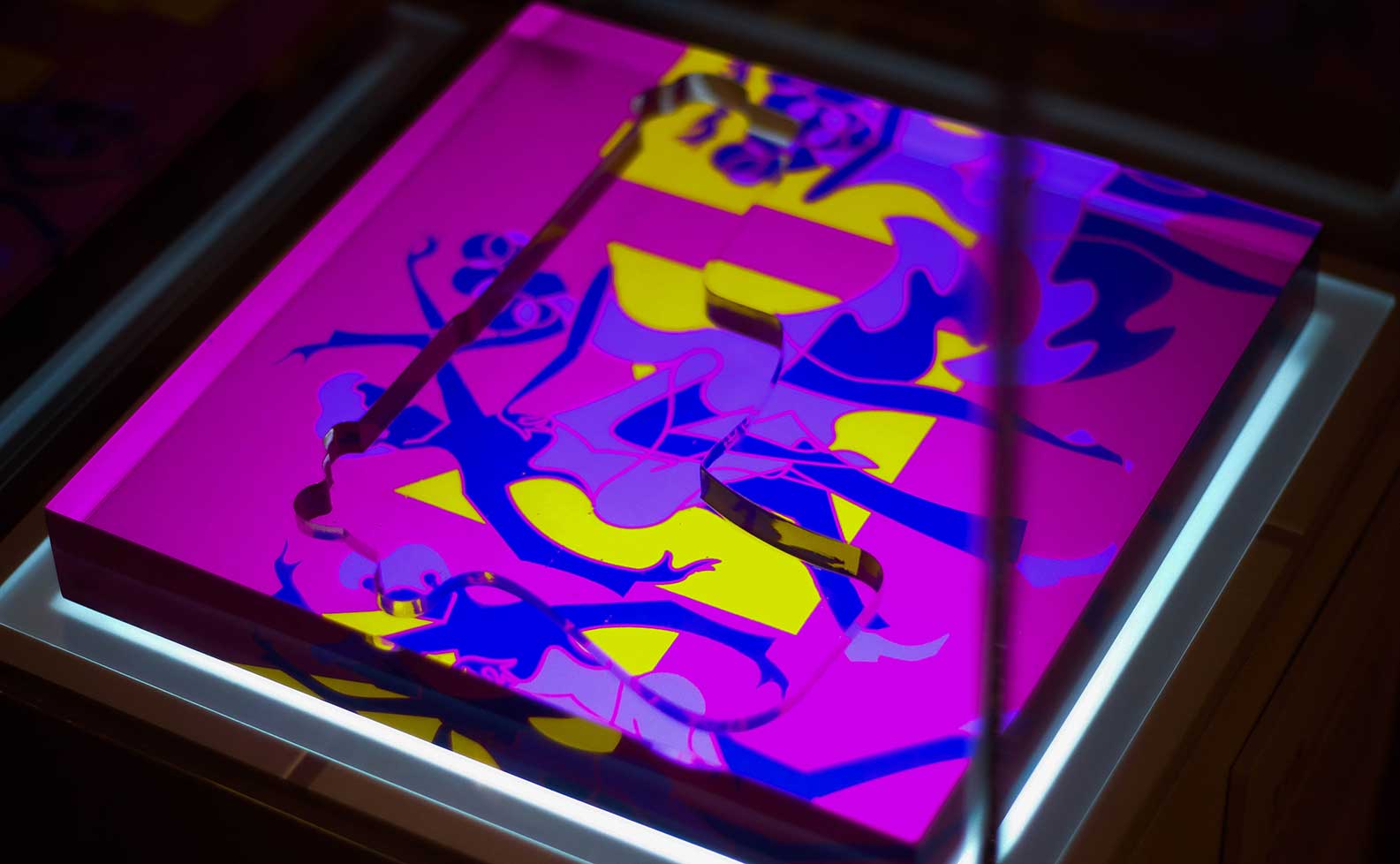 See You IN REEL LIFE
Come see the show! The Miami Beach Cinematheque is located in the Old City Hall at 1130 Washington Avenue, and the ongoing exhibition is free and open to the public! Yes, we said free. To see more of the graphics that inspired the exhibition, view #jacobersummerseries.
 
Miami Beach Cinematheque
1130 Washington Avenue Miami Beach, FL

IRL runs throughout December during regular Miami Beach Cinematheque hours – please check their website for hours and information.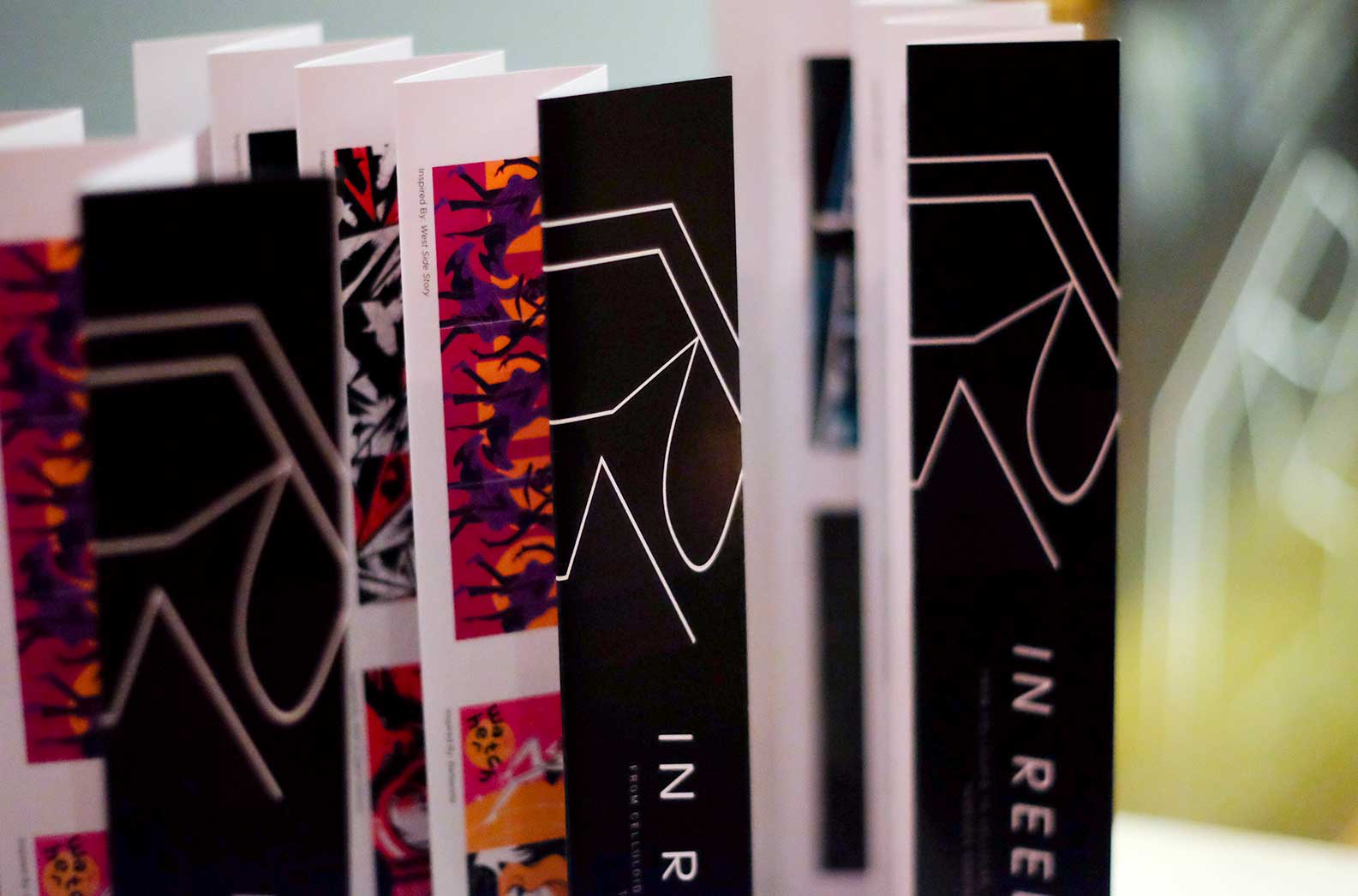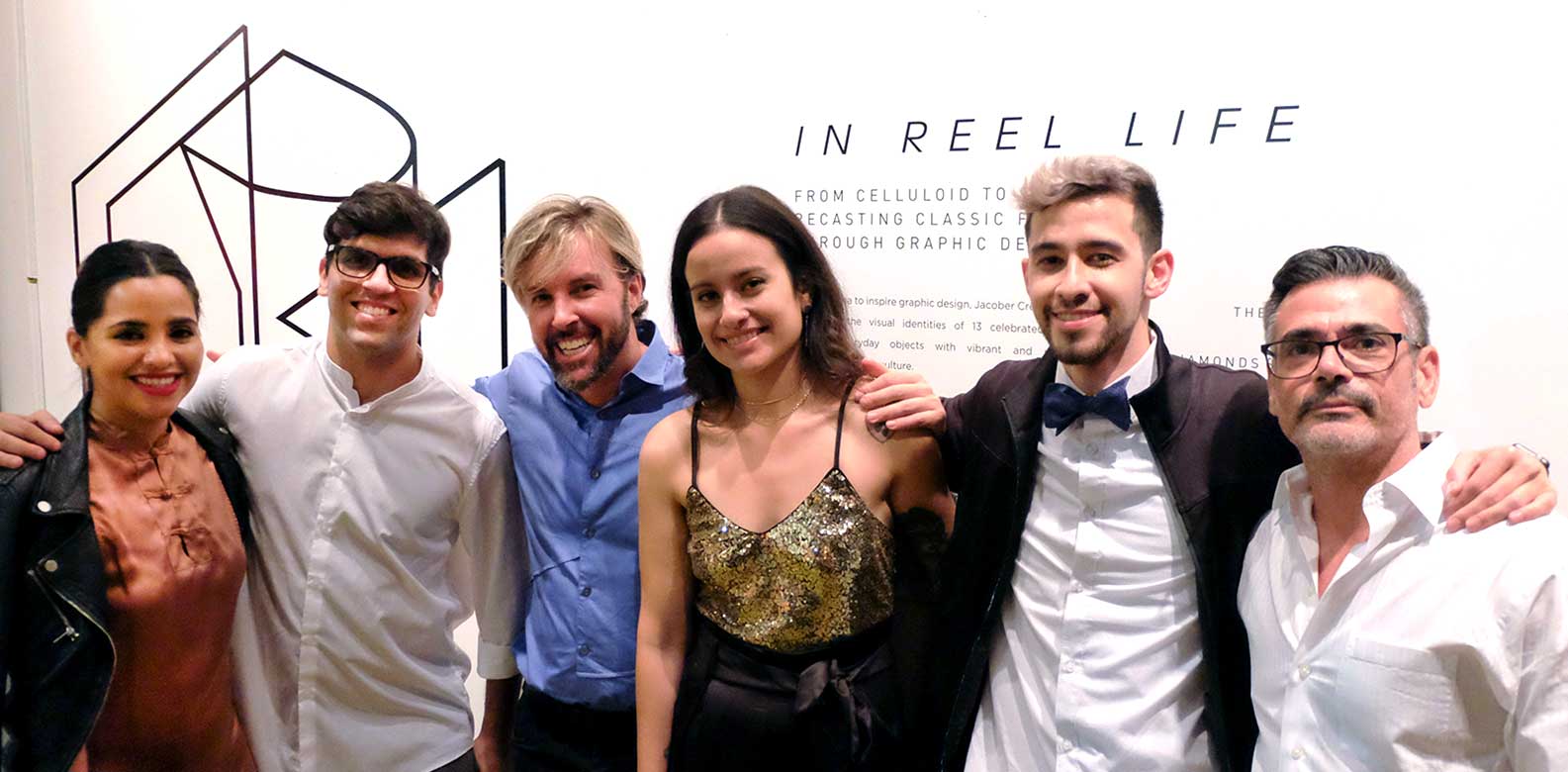 Looking for a Creative Agency?
Looking for an agency to bring your ideas to life? We are an award-winning Miami-based agency that specializes in graphic design, branding, logos, digital marketing, websites and video production . Let's work together. [Contact Us]